Home
›
Archive by category "chipped tile repair kit Australia"
Category Archives:
chipped tile repair kit Australia
"The wand chooses the wizard, remember…" This theory from Harry Potter movies is just as controversial as another, but real, fact that many people fail to grasp—"The houses age too, remember…"
Like humans, houses age too. However, they don't necessarily have to die. There are few things you can do—and you must do—to revitalize your home and extend its longevity to the next generation. Unfortunately many people don't seem to understand this simple process, eventually ending up with a weak-standing house that now needs a full restoration work, which unsurprisingly cost in thousands.
Read more ›
When we talk about roof restoration, don't forget that painting the roof is equally important as pressure cleaning or leakage repair.  Offering some added protection helps to preserve the condition and increases its durability, and helps you to give a new look without going through the expense of altering the tiles.  Thus, from protection to makeover,  the leading Australian roof restoration companies make sure to count roof panting as an important part of roof repair work.
Just like other roof repair tasks, when it comes to the roof painting work, one need to keep in mind about the right process to indulge into.  A lot of factors and steps are involved in this procedure, and these help one to get the right outcome of this procedure.
Here are the steps to follow while getting started with roof painting.
Cleaning matters

The pressure washer must be used to clean the roof completely of the debris, moss and other dirt, and keep the surface ready and smooth for the hassle free painting process.  Also, this will help you know whether there are any cracks or issues with the tiles or shingles, and with that you can repair it before going for the painting process.  To paint a roof, one must make sure that the roof has no waste dumped, as it will give way to a hindrance in the proper painting.
Roof repair

Before initiating the process of painting the roof, one should repair the broken ridges or the cracks and other issues which the roof might be facing.  If the roof is metal, then you should remove the traces of rust, and make sure that the areas are dry. Also, a great quality fungicide can be applied so that the mould or lichen re-growth can be checked!  It would be convenient to check everything before painting, as lifting the tiles up after the process done turns out to be a complete mess.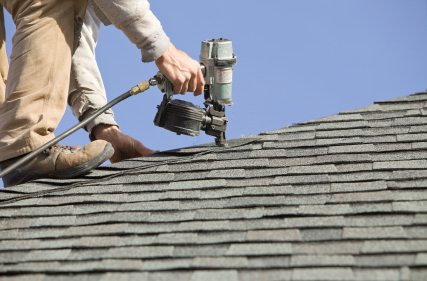 Final take on painting

The first and foremost thing to check before painting is that the roof surface is dirt free and dry or not.  Ask the roof painting professionals from the roof restoration service provider company to use the best quality paint, with a promised warranty for few years. This will ensure that for the next few years, your roof will continue looking new, and also water won't leak through the roof tiles.  The painting must be of great texture, so that the roof doesn't look pale and dull, and also helps in future to increase the durability of the roof, checking on cracks and damages from abrupt weather imbalances.
  Here are some tips to go for correct roof painting:
Know about the material of the roof- Different roof materials would require different paints and hence to ensure a proper result you must know about the material of your roof.
Choose the right paint- Make sure the type of paint you use is of high quality and gives a high class finishing.
Choose the color properly – Depends on the weather conditions amidst which you are living , and according to that you must choose light or dark shades.
Thus , when it comes to roof restoration , make sure that the painting the service providers are using or the chipped tile repair kit Australia,  the homeowners must check on its brand, quality and warranty period for future safety.
Some people stall fixing those very visible cracks and chips on their roof shingles, assessing they are saving money. While it might look like they really are saving, the fact is just the contrary. If anything, they are just paving a wide way to a big future expense.
'Prevention is better than cure' heard that, didn't you?
Just like anything, after a period, the roofs wear off. And it needs roof doctors. Delaying to dial the professionals only makes the condition of the roofs worse. Small cracks let the water through in, which subsequently allows crack to grow wide and let moulds and rots form on the ceiling. This altogether weakens the whole roof, eventually arising the need to fully replace the roof. And this is a much costly task- time consuming and needless to add, very stressful.
So instead of the cure of this problem, why not prevent it from transcending itself into something permanent at an early stage?
Roofing contractors Adelaide based helping you save money
A good roofing contractor offers a wide range of services under a single roof (pun intended); from restoration, ridge capping and maintenance to pressure cleaning, roof painting and tiles repair.
Banking on these services, before the damage in your roof passes the threshold level, can save you money significantly.
These professionals use state of art chipped tile repair kit Australia that ensures to fix the problems from the core and give the roofs a new, longer durability. It costs much less and saves you from spending unnecessarily, in future, on permanent problems.
Roof painting, comes with its own fits that subsequently help people save heaps. First, it enhances the sustainability of shingles that saves you from future costs. Also, with evidence available, white paint coating on the roof helps conserve energy consumption and hence reduces the electricity bill.
White paint coating on roofs reflects away the 90 per cent of sunlight, as oppose to 30-40 per cent of regular paint. This helps the building stay cool even on long summer days, which consequently reduces the energy consumption by 10-40 per cent. Result- electricity bill is reduced considerably. Besides, energy consumption indirectly reduces pollution, which makes it a nice practice for everyone to keep up with the global 'Go Green' revolution.
So have you been stalling the maintenance work of your roof, thinking you're saving from 'unnecessary expense'- you're way off! Hire good roofing contractors Adelaide based and SAVE (really!).