Local Roof Repair Service
WOODVILLE SOUTH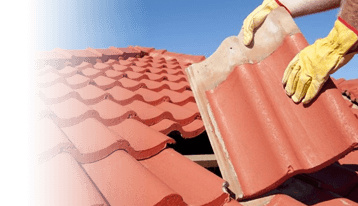 Our Experience In Roofing – Rain, Hail or Shine, We Will be There!
During our 30 years of service in the industry, we have worked on all roof types, repairing all roof issues with professionalism and high-quality workmanship. We are committed to providing reliable and reputable roof leak repairs Woodville South and will be there to get your roof in great condition no matter what the weather. As your local Woodville South roofer, we have the expertise and vast experience to tackle all emergency roof leak repair jobs. Don't panic if you need urgent roof repairs Woodville South. At Roof Doctors, we offer 24×7 emergency roof repairs Woodville South service and can be at your doorstep promptly to repair damaged roofs. The team at Roof Doctors are all qualified, certified roofing professionals that take pride in leaving a customer satisfied with a job well done. No job is too big or too small for our experienced roofing professionals who can provide quotes and inspections to help you make the right decision for your roof repairs or roof restoration project. We are committed to providing the most comprehensive roof repairs, roof restoration and roof leaking roof repairs Woodville South.
Fast Roof Leak Repair Woodville South
At Roof Doctors we understand the inconvenience of a leaking roof and the other troubles that come with it like mould growth, stains, water patches, water pooling, moisture build-up and extensive water damage to a property. If you suspect a roof leak or have seen the tell-tale signs then do not delay and get in touch with a professional Woodville South roofer today! Roof leaks are not only frustrating, but it can soon escalate and damage your home and that is why we highly recommend getting it fixed ASAP! A roof contractor can have a leak inspected and make the necessary repairs before the leak causes expensive damage that adds up and blows your budget. At Roof Doctors we understand the importance of fixing a roof leak immediately, so get in touch with us to have it detected and repaired for you in no time.
No.1 Roofing Experts Are Just A Phone Call Away!
Committed to the trade and to our clients, we listen to your concerns before working on a customised roof repair solution and this puts us ahead of our competitors. We are the leaders among roofing companies because:
We are committed to providing the best service.
We use only the best materials.
Expertise in all roofing solutions.
Fully insured. 20 million public insurance.
Up to 15 Years of paint & ridge cap warranty.
Over 30 years of experience, family business.
All work is guaranteed.
Servicing all suburbs in Adelaide.
No job is too big or small.
Our roofers only deliver the highest levels of service, safety, and quality.
There has yet to be a roofing issue we can't solve.
We provide an exceptionally reliable and professional service to suit any budget.
From small repairs to major heritage re-roofing work, we have you covered. ·
We offer a complete package from information and advice on products and finishes through to installation.
Get In Touch With The Affordable Roofer Woodville South Today!
As your local Woodville South roof specialists, we are available to answer your questions, arrange an inspection and talk about the condition of your roof. Regardless of its shape, height or make, our roofing Adelaide team will successfully accomplish any rooftop job with the right set of skills, knowledge, and trade tools. We are only a phone call away and available 24×7. Get in touch today on 0488 66 98 75 for expert roof consultations.