Local Roof Repair Service
WEST RICHMOND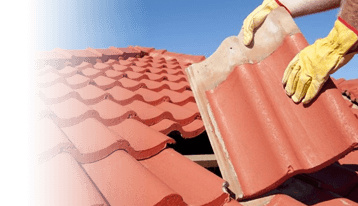 Your West Richmond Roofer Providing Personalised Services
Over 30 years we have delivered excellent roof restoration, roof repair, roof painting, roof cleaning and re-roofing services to several homes and have always achieved customer satisfaction. We offer the most durable and long-lasting roofing material delivered with excellent workmanship and friendly customer service that sets us apart from others in the business. Our services are tailor-made to suit your unique needs and requirements. We will always offer honest and practical advice to suit your repair requirements and budget. To know whether roof restoration, roof cleaning, roof painting or roof repairs are the right choice for your house, you can call the experts at Roof Doctors for a thorough inspection and professional advice.
Comprehensive Roofing Services West Richmond Residents Trust
There are many reasons for roof leaks but whatever the cause, Roof Doctors have what it takes to fix the problem before it escalates to major damage and restore your leaking roof with precision. Our team of roofing contractors can efficiently tackle any roof repairs Adelaide jobs including:
Roof Leak Detection
Emergency Roof Leak Repair West Richmond
Waterproofing
Tile Replacement
Sheeting and Insulation Repair
Guttering and Downpipe Repair
Restoration work with precision on any part of the roof
Safe & Effective Replacement of damaged parts
Roof leak Repair work using the best products and materials on the market
If you are after tile paint, tile replacement, or simple cleaning then have a chat with Roof Doctors today and we will help find the best-suited roofing restoration solution for you. Our roofers are all trained with one end goal in mind and that is to keep our ever-expanding client base across the Adelaide area happy and feeling proud of their roof restoration and repair work
When you choose our services you get:
1. EXPERIENCE: with over 30 years of experience in the roofing industry, Roof Doctors has attained the trust of numerous homeowners and enviable reputation in the industry for providing high-quality workmanship with superior quality materials. Our knowledge and industry knowledge are unmatched, and our clients can be confident knowing they will receive the best result possible for any West Richmond roof work, no matter how big or small.
2. PROFESSIONALISM: we love what we do and take great pride in our work and that reflects in the workmanship and service we provide. We work with the best, handpicked professionals who ensure all work is as per industry guidelines and meets your specific needs and requirements. Our tradesmen, suppliers and subcontractors are all dedicated to work seamlessly and deliver a high-quality standard of result for each project. All our employees are highly skilled in their area of expertise. This means that you can rest assured that you are being offered up-to-date, high-quality, durable, and affordable outcomes.
3. GUARANTEES: we guarantee your complete peace of mind as our service is fully insured – $20 million public insurance. All superior quality materials we use for your West Richmond roof repair project come with a manufacturer's warranty, independent of our guarantee. Our workmanship complies with industry standards.
Try The No. 1 Roofing Service West Richmond Today!
We go the extra mile to ensure you receive only the best-personalised service and exceptional workmanship that you love. No matter how big or small the issue, business, or residential roof restoration, minor or major roof repair, small or big leak, metal roof or tiled roof, our roof specialists are always prompt and thorough with our comprehensive assessments and completion of work. If you need our immediate assistance for any emergency roof repair work, then do not delay and call us on 0488 66 98 75 for 24×7 assistance. No matter what time of the day or night, we can be at your doorstep promptly to restore your roof's integrity and ensure you and your property are safe.