Local Roof Repair Service
WATTLE PARK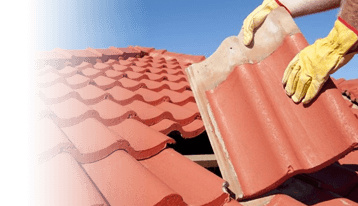 Wattle Park Roofing Contractors You Can Trust!
Roof Doctors have been repairing, maintaining, and replacing roofing throughout Adelaide over the past 30 years. When it comes to roof maintenance, repairs, cleaning, and servicing, it is crucial to get a certified and licensed professional to do the job. The roof is a crucial element of your home and it needs to be maintained and repaired to keep it in sound condition. A well-maintained roof also adds to your property's visual appeal and adds to the overall value. So do not ignore small tell-tale signs of wear and tear and get a Wattle Park roofing contractor to restore your roof's integrity and looks.
Our Roof Repair Costs
Our prices are highly competitive and will vary according to the types of repairs, restoration work or cleaning your roof requires. For us to be able to provide you with an accurate quote, we must first inspect your property to identify the amount of work, materials to be used and time needed for the repair work. We strive to give you the best service at best possible price and will always offer you a solution that works within your budget. At Roof Doctors we understand that re-roofing or restoring your roof is an extensive project to undertake and we can work according to your budget. Therefore, our roof restoration cost is affordable without compromising on quality. We only use products made especially for the South Australian climate and ensure you get the outcome that exceeds your expectations.
Excellent Workmanship for All Our Roof Repairs
At Roof Doctors we provide all types of roof repairs in the Adelaide area. Rebedding and repointing of ridge capping, replacing broken tiles, replacing valleys, insurance quotes and repair work – no matter how big or small, we can tackle all your roofing worries. We always aim to provide top quality work at competitive and reasonable prices without taking any shortcuts. Some of the common roofing issues we regularly tackle across the Adelaide area are:
Cracked or broken roof tiles and slates
Cracked or broken cement pointing
Broken or missing ridge capping
Missing tiles and slates
Gutter and downpipe repairs
Gutter and downpipe replacement
Gutter and downpipe Installation
Gutter cleaning 
Roof leaks and troubleshooting repair work
Tile repairs
Tile replacement
Ridge cap repointing
High-pressure roof cleaning 
Roof Replacements and

Roof Restorations

Roof Painting
Re-roofing
Wattle Park Emergency Roof Repairs 24×7, 7 days a week
And any type of Roof Maintenance work
Call us to discuss your Wattle Park roofing needs today!
Wattle Park Ridge-Cap Repointing Done Expertly
Before we proceed with any roof work, we conduct a comprehensive assessment and give you an honest recommendation so that you are confident every step of the way. It is essential for you to know the extent of work required on your roof. Our roofing specialists have experience in all types of roof work and there is nothing about roofing that our team cannot expertly fix. With Roof Doctors you are dealing with a quality roof ridging team that focuses on complete satisfaction and professional finish every time. Ridge-capping is our speciality, and we can professionally pressure clean and repoint your roof's ridge caps. If needed, we can re-bed the ridge caps to ensure there are no leaks due to broken or cracked ridge caps. Re-pointing and repairing ridge caps can help to secure them so they won't dislodge under severe weather conditions, eliminate leaks, and extend the life of your roof.
If you want to upgrade and modernise or need any big or small roof repair work, do not wait any further, and get in touch with our professional roof technician today. Pick up that phone and call us on 0488 66 98 75 today for the best roof restoration Wattle Park service. We are happy to provide you with a free quote on our services or answer any questions you might have.