Local Roof Repair Service
WALKLEY HEIGHTS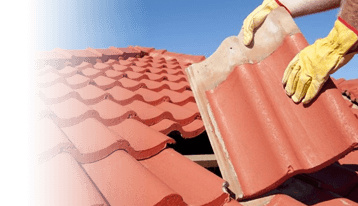 Count On Roof Doctors For Fast Roof Leak Repair Walkley Heights
At Roof Doctors, we understand the inconvenience of a leaking roof and the other troubles that come with it like mould growth, stains, water patches, water pooling, moisture build-up and extensive water damage to property. If you suspect a roof leak or have seen the tell-tale signs then do not delay and get in touch with a professional Walkley Heights roofer today! Roof leaks are not only frustrating, but they can soon escalate and damage your home and that is why we highly recommend getting it fixed ASAP! A roofing contractor can have a leak inspected and make the necessary repairs before the leak causes expensive damage that adds up and blows your budget. At Roof Doctors we fully know the importance of fixing a roof leak immediately, so get in touch with us to have it detected and repaired for you in no time.
Comprehensive Budget-Friendly Roofing Services Walkley Heights
Our comprehensive and extensive knowledge of leaking roof repairs, roof restoration Walkley Heights, and roof painting sets us apart from others in the business. We can find the best course of action for your roof types, including through inspections, high-quality repairs with the best parts and tools along with preventative measures and tips to avoid future roof damage. We pride ourselves on offering a personalised roofing service at competitive Adelaide prices, without cutting any corners or compromising on our service and workmanship quality.
Operating for over three decades, our business has stood the test of time as we provide outstanding service, high-quality materials, and professional advice that our clients find useful. Our services are tailor-made to suit your unique needs and requirements. We will always offer honest and practical advice to suit your repair requirements and budget.
Ridge-Cap Repointing Walkley Heights
Before we proceed with any roof work, we conduct a comprehensive assessment and give you an honest recommendation so that you are confident every step of the way. It is essential for you to know the extent of work required on your roof. Our roofing specialists have experience in all types of roof work and there is nothing about roofing that our team cannot expertly fix. With Roof Doctors, you are dealing with a quality roof ridging team that focuses on complete satisfaction and professional finish every time. Ridge-capping is our speciality, and we can professionally pressure clean and repoint your roof's ridge caps. If needed, we can re-bed the ridge caps to ensure there are no leaks due to broken or cracked ridge caps. Re-pointing and repairing ridge caps can help to secure them so they won't dislodge under severe weather conditions, eliminate leaks, and extend the life of your roof.
Values of Trust & Honesty – You Can Count on Us for Superb Workmanship
Roof Doctors is built on a foundation of trust and respect, with the goal to provide tailor-made service to build lasting relationships with our clients. We are expert tradesmen and have worked on numerous roofing projects over the last three decades. We love what we do and strive for complete customer satisfaction on all the projects we undertake. Our technicians are highly skilled, certified, qualified, and experienced to provide exceptional workmanship by utilising the latest technologies and newest products. Our roof repair projects are practical, cost-effective, and last for years and years to come.
If you have any concerns about your roof, then feel free to reach out to our team and we can organise an obligation-free inspection to give you peace of mind. If you need our immediate assistance for any emergency roof repair work, then do not delay and call us on 0488 66 98 75 for 24×7 assistance. No matter what time of the day or night, we can be at your doorstep promptly to restore your roof's integrity and ensure you and your property are safe.