Local Roof Repair Service
WALKERVILLE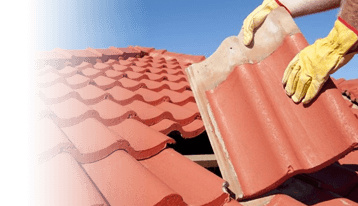 Gutter and Downpipe Repairs & Replacement:
For reliable gutter replacement or Walkerville gutter repairs, call the experts at Roof Doctors. Poorly fitted gutters can cause more damage including damage to fascia, structural damage from run-offs and growth of termites. It is important to maintain your property the gutters are fitted neatly and correctly. For maximum visual appeal and functionality of gutters and downpipes, we use the best available materials. Our roofing experts have years of experience in gutter replacement and downpipes repairs so you can be sure to receive the best in workmanship and service.

Walkerville Tiled Roof Restoration & Repairs: Your roof is the most important part of your home and makes a huge impact on the visual appeal and value of your property. Therefore, you should only pick the most reliable, experienced, and certified roofing contractor for your tiled roof. We are a South Australia family-owned business and have been skilfully restoring old and tired roofs with expertise, bringing back to their glory days. A good roof restoration job can also increase the value of your home and most importantly it will prevent any leaks or further damage. Let Roof Doctors specialists take care of your tiled roof repair or replacement project. Our team can restore both terracotta and cement tiles and ensure that your restored roofing looks as good as new and will last you for many years to come.

Walkerville Metal Roofing: Roof Doctors is the renowned Walkerville metal roof replacement and repair service that delivers high-quality results each time. For an affordable and competent metal roof replacement job, trust us for the best job. Our Walkerville Roof Restorations are done by qualified roofers and carpenters to convert your existing, tired, and rusted metal roof to a durable Colorbond profile. Our team of qualified roofers have in-depth knowledge of all durable materials available and will be able to offer you honest advice for your metal roof restoration. Once you take an informed decision, we can carry out complete replacements with expertise. With strong demand for environmentally friendly homes and sustainability, we offer lightweight, sustainable, high-quality recyclable products. The right metal and precision workmanship can turn your home into a modern housing masterpiece with great visual appeal. To achieve a great look and get a roof that lasts you a long, long time, contact Roof Doctors today.
Walkerville Roof Painting: This is an affordable and quick way to service your tired looking roof, making it look at its best, also giving additional resistance abilities. Roof painting Walkerville can drastically change the look of your roof and give it a new colour to match your taste or the look of your house. A clean and shiny roof adds to the overall view of a house, increasing its value and appeal. There are also many other benefits of roof painting as a fresh coat of paint provides better protection to your roof against rain, hail, and extreme heat, increasing its longevity.
Contact the Best Walkerville Roofing Contractor Today!
We cover all suburbs within the Adelaide metropolitan area. So, whether you are in the northern suburbs, eastern suburbs, southern suburbs or live in the south… we've got you covered!
If you want to upgrade and modernise or need any big or small roof repair work, do not delay, and get in touch with our professional roof technician today. Pick up that phone and call us on 0488 66 98 75 for the best roof restoration service. We are happy to provide you with a free quote on our services or answer any questions you might have. If you need our immediate assistance for any Walkerville emergency roof repair work, then do not delay and call our helpline for 24×7 assistance. We look forward to providing you with a quality roofing service soon!