Local Roof Repair Service
VALE PARK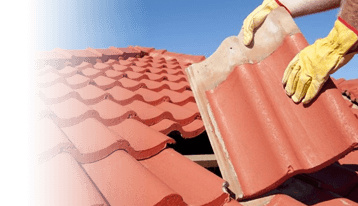 Affordable Roof Restoration Vale Park – Count On Us For All Your Roof Work!
If you are looking to refurbish and restore your ageing Adelaide property then look no further. Roof Doctors is your go-to roof restoration business that can provide you with exactly what your home needs – high-quality, affordable roof restoration. We are the experts you can count on for all roof restoration work in Vale Park as we have experience of over 30 years of working with both residential and commercial Adelaide properties. With our excellent workmanship and comprehensive range of services, we can help you keep your home or office looking better for longer. From roof cleaning and roof painting to detailed roof restoration, we can do it all with equal attention. If you are after tile paint, tile replacement, or simple cleaning then have a chat with Roof Doctors today and we will help find the best-suited roofing restoration solution for you. 
Did you know that restoring your roof can significantly improve the curb appeal and the value of your property? Roof restoration also helps prevent expensive, avoidable roofing problems and saves you money in the long run. While getting a new roof can be an expensive option, on the other hand, a roof restoration job is an economically viable option if your structure is still in good condition. Roof restoration done by experts can breathe new life into your property without blowing the budget. Give us a call today to discuss your exact needs or to get your queries answered.
Trust The Best For Vale Park Roof Maintenance
With more than 3 decades of experience in roofing services, we have the skill set, knowledge, and industry-leading tools to offer the best roof maintenance Adelaide has to offer. Regular maintenance is highly recommended to extend the lifespan of a roof and prevent any significant damage and structural issues in the future. Our expert roofers Vale Park can provide excellent workmanship and high-quality services to keep your roof looking at its best while continuing to protect your home from all the elements, for years beyond its expected life span. With regular upkeep performed by a professional roofing company, you can rest assured knowing that you have the support of roof experts who can carry out regular inspections and repairs resulting in fewer roofing issues down the road.
Excellent Roofing Repairs Are Just A Phone Call Away!
At Roof Doctors, we are committed to the trade and are proud of our proven track record of providing outstanding roof repairs Adelaide residents and businesses trust. Our roof repair experts have been servicing the Adelaide area and suburbs with several satisfied customers who can vouch for the quality and longevity of our workmanship. We guarantee high-quality customer service from start to finish. Our team of Vale Park roofers will take the hassle out of repairing your damaged roof. 
Contact Roof Doctors Today For Best Roofing Solutions
If you have been contemplating roof repairs, roof cleaning, ridge capping or roof restoration for your Vale Park home then do not waste another day. Talk about your northern suburbs roof repair project or schedule an inspection with our roofing expert. If it's roof related, we have you covered. We cater to all emergency roof repair Adelaide, roof restoration and maintenance jobs. We are roof specialists and are available to answer your questions, arrange an inspection and talk about the condition of your Vale Park roof. Regardless of its shape, height or make, our roofing Adelaide team will successfully accomplish any rooftop job with the right set of skills, knowledge, and trade tools. We are only a phone call away and available 24×7. Speak to us today on 0488 66 98 75 for expert roof consultation Vale Park.