Local Roof Repair Service
TRANMERE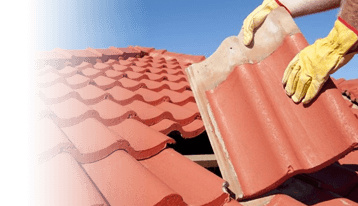 Tranmere Roof Restoration – The Professional Way
When you choose Roof Doctors for your Tranmere roof restoration or roof repair project, you are choosing peace of mind and excellent workmanship that lasts a long time. We are a reputable, well-known family-owned roofing company that has stood the test of time. Our family has been restoring roofs Adelaide wide for over 30 years and are known as the trusted professionals for all things related to roofs.
Cost-effective Tranmere Roofing Services
We cover all suburbs within the Adelaide metropolitan area. So, whether you are in the northern suburbs, eastern suburbs, southern suburbs or live in the south… we've got you covered! How can we help you? We offer the following roofing services to our clients:
Roof Restorations
Colorbond Roofing Restoration & Repairs
Metal Roof Restoration
Tiled Roof Restoration & Roofing Services
Roof Tiling
Roof Coatings
Roof Painting
Guttering
Roof Painting
Ridge Capping
Re-roofing
Our work is second to none and your satisfaction is our priority. Our roof experts utilise only the best quality products from leading industry suppliers to give you a final product that is superior quality, durable and stands the test of time. We are the leaders among roofing companies because:
We are committed to providing the best service.
We use only the best materials.
Expertise in all roofing solutions.
Fully insured. 20 million public insurance.
Up to 15 Years of paint & ridge cap warranty.
Over 30 years of experience, family business.
All work is guaranteed.
Servicing all suburbs in Adelaide.
No job is too big or small.
Our roofers only deliver the highest levels of service, safety, and quality.
There has yet to be a roofing issue we can't solve.
We provide an exceptionally reliable and professional service to suit any budget.
From small repairs to major heritage re-roofing work, we have you covered.
We offer a complete package from information and advice on products and finishes through to installation.
Safety Comes First
Our aim is to serve the community using the most qualified, professional, safe, and uncompromising workmanship available. We work with dedication and integrity and strive to be your trusted Tranmere roofing contractor for any big or small roof work. We understand your roofing project needs and your safety concerns. Our experienced team is certified to work at heights and uses the best industry tools and equipment to maximise safety and efficiency, making us the ideal choice for all Tranmere roof restorations, roof repair, roof replacement, gutter replacements, and any other roofing work.
Gutter and Downpipe Repairs & Replacement: for reliable gutter replacement or Tranmere gutter repairs, call the experts at Roof Doctors. Poorly fitted gutters can cause more damage including damage to fascia, structural damage from run-offs and growth of termites. It is important to maintain your property. The gutters are fitted neatly and correctly. For maximum visual appeal and functionality of gutters and downpipes, we use the best available materials. Our roofing experts have years of experience in gutter replacement and downpipes repairs so you can be sure to receive the best in workmanship and service.
Get In Touch With Adelaide's Best Roofer
We love what we do and strive for complete customer satisfaction on all the projects we undertake. Our roof repair projects are practical, cost-effective, and last for years and years to come.
Roof Doctors technicians provide roof restorations, roof replacements and repairs anywhere in the Adelaide metropolitan area. We travel north, south, east, and west of the CBD to provide comprehensive roofing service to our clients.
Our technicians are highly skilled, certified, qualified, and experienced to provide exceptional workmanship by utilising the latest technologies and newest products. We only use premium quality products and material that carry a minimum 10-year manufacturer's warranty. So, pick up that phone and call us on 0488 66 98 75 or fill out the online contact form for affordable roof repair and we will get back to you quickly. We are happy to provide you with a free quote on our services or answer any questions you might have.