Local Roof Repair Service
TORRENSVILLE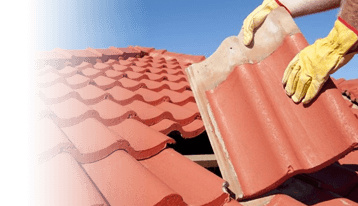 Western Suburbs Favourite Master Roofer – Affordable & Efficient
What makes Roof Doctors the best choice for your roofing Torrensville project? Roof Doctors is a professional, honest, and reliable roofing company that provides high-quality and competitively priced roof repairs. We understand that delivering roofing services is a highly customised job as each roof has its unique set of challenges. We are fully equipped with the best trade tools, experience, knowledge, and high-quality materials to identify, repair, and carry out roof restoration Torrensville in the best possible way. We work with you to identify the best solution for your roof repairs in the western suburbs and provide the most reliable and cost-effective roofing solution for you. Our roofers are all trained with one end goal in mind and that is to keep our ever-expanding client base across the Adelaide area happy and feeling proud of their roof restoration and repair work.
ROOF RESTORATIONS TORRENSVILLE: From a small repair job, and repaint to full roof restoration, we can do it all. Our local business offers all roof restoration services across the Adelaide area.
TILE ROOF REPAIRS TORRENSVILLE: Broken or missing tiles can make your roof look worn-out and turn out to be an unpleasant surprise especially when rainy weather strikes. We offer high-quality roof tile repair and replacement services that you can count on.
GUTTERS AND DOWNPIPES: If you are looking for a local business that provides a full range of re-guttering/retrofit services then contact Roof Doctors today. We offer a range of roof work options to suit specific job needs. Call us quickly to discuss your repair requirements.
RIDGE CAPPING: For a fresh look and to prevent any leaks make sure you hire the right contractor who has vast experience with ridge capping work. Luckily, we have unrivalled experience spanning over 30 years in ridge capping work and can do an excellent job for your job needs.
AFFORDABLE HIGH-PRESSURE CLEANING: We offer high-pressure tile cleaning that will leave your roof looking as good as new. Our roof technicians will take the time and care needed to wash the roof, gutters, and downpipes to give you the best result.
WATER LEAKS: This is the most common and obvious sign that your roof needs repair. Regardless of the size of the leak, the potential for significant damage is extremely high. Contact a roofing contractor immediately. If you have a roof leak but are not able to locate it or find the cause, then the team at Roof Doctors are here to help. We have helped numerous homeowners with their roof repairs in Adelaide.
MISSING ROOF TILE OR ROOF METAL DAMAGE: Tiles can get misplaced, or metal roofs can get damaged for various reasons. The most common reason is severe weather and storms. If you notice that your roof is either leaking or making its way into the ceiling cavity, get in touch with our professional roof experts today. Our team of experts can come to your home and conduct a thorough roof repair inspection to find the cause of the problem and help you plan the best way to repair the issue. Roof repairs are generally conducted quickly in a cost-effective way. We have the right knowledge, tools, materials, and team to fix any roof repair issue with efficiency and expertise.
Get In Touch With Adelaide's Favourite Roofer Today!
We are your local Torrensville roof specialists and are available to answer your questions, arrange an inspection and talk about the condition of your roof. Regardless of its shape, height or make, our roofing Adelaide team will successfully accomplish any rooftop job with the right set of skills, knowledge, and trade tools. We are only a phone call away and available 24×7. Get in touch today on 0488 66 98 75 for expert roof consultations.