Local Roof Repair Service
SEATON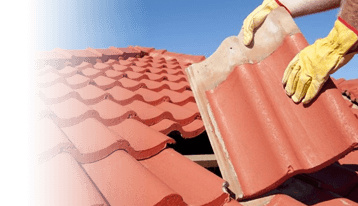 Missing Tiles? Need To Get Damaged Roof Repaired? Looking For A Professional Roofer Seaton? Call Roof Doctors!
Tiles can get misplaced, or metal roofs can get damaged for various reasons. The most common reason is severe weather and storms. If you notice that your roof is either leaking or making its way into the ceiling cavity, get in touch with our professional roof experts today. Our team of experts can come to your home and conduct a thorough roof repair inspection to find the cause of the problem and help you plan the best way to repair the issue. Roof repairs are conducted quickly in a cost-effective way. We have the right knowledge, tools, materials, and team to fix any roof repair issue with efficiency and expertise.
Affordable Roofing Services Seaton
Roof Doctors is a professional, honest, and reliable roofing company that provides high-quality and competitively-priced roof repairs. We understand that delivering roofing services is a highly customised job as each roof has its unique set of challenges. We are fully equipped with the best trade tools, experience, knowledge, and high-quality materials to identify, repair, and carry out roof restoration Seaton in the best possible way. We cater to all emergency roof repair Adelaide, roof restoration, and maintenance jobs. Regardless of its shape, height or make, our roofing Adelaide team will successfully accomplish any rooftop job with the right set of skills, knowledge, and trade tools.
We Can Handle All Roof Types with Expertise
TILE ROOF REPAIRS SEATON: tiled roofs are a popular choice when it comes to roof coverings across Adelaide. Tile roofs look great as they come in a wide variety of colours and designs. If your tiled roof has missing sections, or there are broken tiles causing leaks and structural damage you need a roofing contractor immediately. Contact Roof Doctors for excellent workmanship and a repair job that lasts a long time.
METAL ROOF REPAIRS SEATON: All roofs are exposed to elements and deteriorate over time. Rust is the most common issue we are called in to repair metal roofs. The good news is, with the right equipment, knowledge and experience repairing a metal roof is achieved without any hassle and with minimal impact on your home and family. Roof Doctors can fix your metal roof expertly. Contact our professional technicians today.
GUTTER REPAIRS SEATON: Any roof and guttering system will degrade over time. If you have damaged, rusted or incorrectly installed gutters it is best to get the help of roof repair experts.
We are roof specialists and are available to answer your questions, arrange an inspection and talk about the condition of your Seaton roof. Regardless of its shape, height or make, our roofing Adelaide team will successfully accomplish any rooftop job with the right set of skills, knowledge, and trade tools. We are only a phone call away and available 24×7. Speak to us today on 0488 66 98 75 for expert roof consultation.
We are committed to providing the best service.
We use only the best materials.
Expertise in all roofing solutions.
Fully insured. 20 million public insurance.
Up to 15 Years of paint & ridge cap warranty.
Over 30 years of experience, family business.
All work is guaranteed.
Servicing all suburbs in Adelaide.
No job is too big or small.
Our roofers only deliver the highest levels of service, safety, and quality.
There has yet to be a roofing issue we can't solve.
We provide an exceptionally reliable and professional service to suit any budget.
From small repairs to major heritage re-roofing work, we have you covered.
We offer a complete package from information and advice on products and finishes through to installation.