Local Roof Repair Service
RICHMOND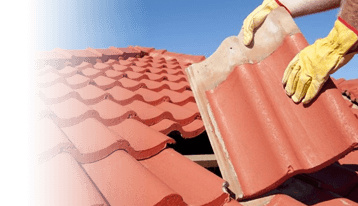 Professional Roof Repair Richmond
Roof Doctors is built on a foundation of trust and respect, with the goal to provide tailor-made service to build lasting relationships with our clients. We are expert tradesmen and have worked on numerous roofing projects over the last three decades. We love what we do and strive for complete customer satisfaction on all the projects we undertake. Our technicians are highly skilled, certified, qualified, and experienced to provide exceptional workmanship by utilising the latest technologies and newest products. Our roof repair projects are practical, cost-effective, and last for years and years to come.
Roof Doctors: Your Professional Roofer Adelaide Western Suburbs Residents Trust
Need an Adelaide roofer to repair or restore your roof?
Looking for a reliable Bedford Park roofing contractor to construct a new roof?
Need a thorough gutter cleaning and maintenance service?
Does your roof need high-pressure cleaning or a fresh coat of paint?
Missing tiles, small leaks and cracks on the roof that need a professional touch?
Have an emergency roof repair issue at 3:00AM in the morning?
Roof Doctors is your one-stop shop for all things roofs. If you've got any roof-related issues and are on the lookout for a professional and reliable Richmond roofing contractor connect with us today. We keep your roof in top condition, every season. Our team of roof experts is experienced in roof restoration and repairs.
Emergency Roof Leaks Repairs Richmond– We Are Available 24×7 For Fast Roof Services
If it's roof related, we have you covered. We cater to all emergency roof repair Adelaide, roof restoration and maintenance jobs. Regardless of its shape, height or make, our roofing Adelaide team will successfully accomplish any rooftop job with the right set of skills, knowledge, and trade tools. We are committed to providing the most comprehensive roof repairs, roof restoration and roof leaking roof repairs Richmond. Our roofing contractors are only a phone call away and available 24×7. If you have any questions, please do not hesitate to ask, and contact us on 0488 66 98 75 for a detailed discussion.
Roofing Services Richmond Residents and Businesses Trust
Roof Restorations Richmond: from a small repair job, and repaint to full roof restoration, we can do it all. Our local business offers all roof restoration services across the Adelaide area.
Tile Roof Repairs Richmond: Broken or missing tiles can make your roof look worn-out and turn out to be an unpleasant surprise especially when rainy weather strikes. We offer high-quality roof tile repair and replacement services that you can count on.
Gutters and Downpipes: if you are looking for a local business that provides a full range of re-guttering/retrofit services then contact Roof Doctors today. We offer a range of roof work options to suit specific job needs. Call us quickly to discuss your repair requirements.
Ridge Capping: for a fresh look and to prevent any leaks make sure you hire the right contractor who has vast experience with ridge capping work. Luckily, we have unrivalled experience spanning over 30 years in ridge capping work and can do an excellent job for your job needs.
Affordable High-Pressure Cleaning: we offer high-pressure tile cleaning that will leave your roof looking as good as new. Our roof technicians will take the time and care needed to wash the roof, gutters, and downpipes to give you the best result.