Local Roof Repair Service
PARADISE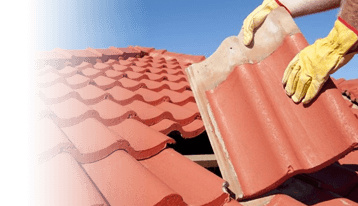 Affordable Roofer in Paradise & Eastern Suburbs Providing Personalised Services
Over 30 years we have delivered excellent roof restoration, roof repair, roof painting, roof cleaning and re-roofing services to several homes and have always achieved customer satisfaction. We offer the most durable and long-lasting roofing material delivered with excellent workmanship and friendly customer service that sets us apart from others in the business. Our services are tailor-made to suit your unique needs and requirements. We will always offer honest and practical advice to suit your repair requirements and budget. To know whether roof restoration, roof cleaning, roof painting or roof repairs are the right choice for your house, you can call the experts at Roof Doctors for a thorough inspection and professional advice.
Comprehensive Roofing Services Paradise Residents Can Call Us For Include:
Roof Service and Maintenance: for longevity and good health every roof needs regular maintenance. No matter if you have a metal or tiled roof, discuss your roofing requirements with our team today and schedule an assessment to maintain optimum roof health.
 Roof Repairs: to ensure a quality repair that outlasts the rest of your roof contact our roofing contractor today. Timely repairs are often more cost-effective and save you money replacing the entire roof.
Roof Restoration: restoring your roof can be a practical, efficient, and cheaper alternative to replacing the entire roof. Discuss your roof project with our team as we specialise in both tile and metal roof replacement.
Roof & Gutters Cleaning: maintaining gutters is important to protect your house from water run-offs causing mould, termites, water damage, rotting and stains. For any gutter repair, replacement, installation, or maintenance service trust Roof Doctors to do an exceptional job.
Roof Experts Paradise Are Just A Phone Call Away!
Roof restoration and roof repair is a meticulous process that would require the knowledge and skills of an expert. With Roof Doctors you are in good hands as we are the best at what we do. Contact our friendly Paradise roof repair team of experts today to arrange an instant on-site quote for all your roof requirements. If you have an urgent roofing matter, please call us on 0488 66 98 75 or fill out the online contact form so we can assist you quickly. We are happy to provide you with a free quote on our services or answer any questions you might have. We look forward to providing you with a quality roofing service soon!
Why Choose Roof Doctors for Paradise Roof Repair?
A Solid Reputation
Quality Workmanship & Premium Products
Professional & Trained Roofing Contractor
Customer Satisfaction Guarantee
Fully Insured. 20 Million Public Insurance
Up to 15 Years paint & ridge cap warranty
Over 30 Years' Experience Family Business
Workmanship & Materials Guaranteed
Servicing All Suburbs in Adelaide
Roof Restoration
Roof Painting
Leaks & Repairs
High-Pressure Roof Cleaning
Re-bed & Repoint Ridge Capping
Licensed BLD 193200
SA Owned Operated
Contact our friendly Paradise roof repair team of experts today to arrange an instant on-site quote for all your roof requirements.
Try The No. 1 Roofing Service Paradise Today!
We go the extra mile to ensure you receive only the best-personalised service and exceptional workmanship that you love. No matter how big or small the issue, business, or residential roof restoration, minor or major roof repair, small or big leak, metal roof or tiled roof, our roof specialists are always prompt and thorough with our comprehensive assessments and completion of work. If you need our immediate assistance for any emergency roof repair work, then do not delay and call us on 0488 66 98 75 for 24×7 assistance. No matter what time of the day or night, we can be at your doorstep promptly to restore your roof's integrity and ensure you and your property are safe.