Local Roof Repair Service
NORTH HAVEN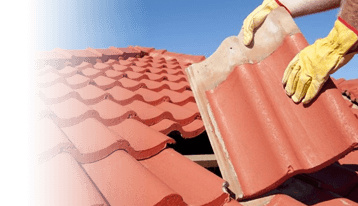 Freshen Up Your Tired Roof with High-Quality Roof Painting North Haven
Welcome to Roof Doctors, your local North Haven roofing contractors. We are the no. 1 choice of numerous happy clients for high-quality, practical, and cost-effective roof repair and roof replacement jobs. As a certified and experienced South Australian roof repair and services company we have been painting, restoring, renovating, and replacing roofs for more than 3 decades.
Most houses require roof repair services over a period due to normal wear and tear or unforeseen accidents or damage caused by natural elements such as storms, severe weather or fallen tree branches. If your roof is overdue for a repair job, we recommend you do not delay any further as failing to get quality repair will result in further damage to your roof and discomfort to you. Delaying roof repairs can quickly escalate to serious damage adding up to the expense, labour, materials used, and time taken to fix the issue.
Roof painting is an efficient way to freshen up your existing roof. If you are considering updating your home, whether it's a heritage home or modern design, a fresh coat of roof paint (new colour or a coat of existing paint) can do wonders to your home's visual appeal and value. Getting a new paint coat by an experienced roof painter can brighten up your home's exterior and add to the longevity of your roof. For a superb finish and lasting results always have an expert roofing contractor work on your roof. Roof painting is much more than just buying a tin of paint and coating up your existing roof. Let trusted professionals from Roof Doctors take care of your roof work and it is our job to ensure your roof is in tip-top shape! We guarantee you will be delighted with the result, and you have our workmanship warranty, which means complete peace of mind.
Our Comprehensive North Haven Roof Services Include:
Gutter and downpipe repairs
Gutter and downpipe replacement
Gutter and downpipe Installation
Gutter cleaning
Roof leaks and troubleshooting repair work
Tile repairs
Tile replacement
Ridge cap repointing
High-pressure roof cleaning
Roof Replacements and Roof Restorations
Roof Painting
Re-roofing
Emergency Roof Repairs 24×7, 7 days a week
And any type of Roof Maintenance North Haven work
North Haven Roof Restoration Done Right
We provide our roof repair North Haven services for tiles, cement, or metal roofs. Whether you have a heritage property or a modern design house, with Roof Doctors you're in good hands. Simply reach out to our professional team before a small leak, missing tiles or minor damage becomes a big issue. Our North Haven emergency roof repair services are available 24/7, 7 days a week. Our team of roof technicians are trained and certified to conduct a detailed assessment of your roof before presenting to you the best options for repairing your roof.
Regardless of the material used in construction of your roof – metal, tile, slate or Colourbond, Roof Doctors can also provide a full roof restoration service that lasts a long, long time. We have all necessary cleaning and safety equipment to bring your drab roof back to its glory. We also offer roof painting services to restore your roof's longevity while adding visual appeal and value to your property. Whilst cleaning is a fast and practical way to freshen up a dull looking roof, nothing beats a freshly painted, sealed, and protected roof. Give it a try and see the difference for yourself!
Contact Your Local Roofer North Haven Today!
Do not delay and call us on 0488 66 98 75 for 24×7 assistance. No matter what time of the day or night, we can be at your doorstep promptly to restore your roof's integrity and ensure you and your property are safe.