Local Roof Repair Service
Munno Para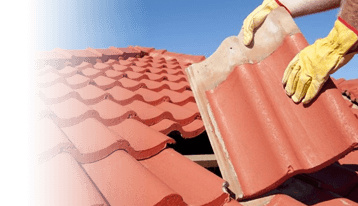 Need Assistance with Roof Repairs Munno Para?
Call Roof Doctors! We're here to help.
There are many reasons that homeowners may require roof repairs or roof restoration services. Roof repairs are a very specialist area that require expert knowledge, superb workmanship and use of high-quality materials to provide a service that lasts a long, long time. If your roof damage has been caused by storm, impact or from deterioration or aging, the team at Roof Doctors can expertly inspect your roof, highlight any obvious or underlying issues, and provide a detailed quote for all materials and labour to get your roof back to top condition. If your roof needs a repair look for a Munno Para roofing contractor that has the skill and experience to provide prompt repairs. The potential damage that can be caused to your home or property from faults in your roof or by hiring an inexperienced rookie can be huge. It is best to get the advice and services of a licensed professional to ensure you minimise any expense or damage to your roof and home.
Some of the reasons that our clients come to us for roof repairs include:
WATER LEAKS: this is the most common and obvious sign that your roof needs repair. Regardless of the size of the leak, the potential for significant damage is extremely high. Contact a roofing contractor immediately. If you have a roof leak but are not able to locate it or find the cause, then the team at Roof Doctors are here to help. We have helped numerous homeowners with their roof repairs in Adelaide. 

MISSING ROOF TILE OR ROOF METAL DAMAGE: tiles can get misplaced, or metal roofs can get damaged for various reasons. The most common reason is severe weather and storms. If you notice that your roof is either leaking or making its way into the ceiling cavity get in touch with our professional roof experts today. Our team of experts can come to your home and conduct a thorough roof repair inspection to find the cause of the problem and help you plan the best way to repair the issue. Roof repairs are generally conducted quickly in a cost-effective way. We have the right knowledge, tools, materials, and team to fix any roof repair issue with efficiency and expertise.

Our Core Services
With 30 years of experience and unmatched knowledge in the roofing industry, you can rest assured knowing that Roof Doctors will always provide the best roof workmanship and expertise for a job well done. We do not compromise on the quality of our service by cutting corners or quick fixes. We offer:
Roof Restoration
Roof Painting
Leaks & Repairs
High-Pressure Cleaning
Re bed & Repoint Ridge Capping
Licensed BLD 193200
Workmanship Guaranteed
SA Owned Operated
Contact Munno Para Affordable Roof Repair Team Today!
If you need our immediate assistance for any emergency roof repair work, then do not delay and call us on 0488 66 98 75 for 24×7 assistance. No matter what time of the day or night, we can be at your doorstep promptly to restore your roof's integrity and ensure you and your property are safe. However, if you know your roof needs some attention but are not quite sure what the problem is, contact our team today for an honest roof assessment. Our roof repair expert will take the time and care to fully assess and give a genuine report on the condition of your roof. We will tell you what needs to be done and tell you how we can help. So, pick up that phone and call us or fill out the online contact form for affordable roof repair and we will get back to you quickly. We are happy to provide you with a free quote on our services or answer any questions you might have.