Local Roof Repair Service
Mawson Lakes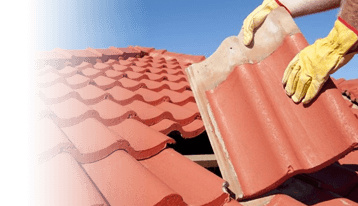 High-Quality Mawson Lakes Roof Restoration Delivered!
A leaking roof or in search of Mawson Lakes emergency roof repairs? Or are you after a complete roof restoration and are on the lookout for a reliable Mawson Lakes roofing contractor? Does your roof look run-down and needs a refresh? Or perhaps your roof tilings or gutters are damaged and need repairing. If you need any quality repair work to do with roofing within the Adelaide metro area, then you have come to the right place! Roof Doctors is the trusted Mawson Lakes roof restoration business, and we look forward to restoring your roof and the visual appeal of your property.
Mawson Lakes Roofing Services We Offer Include:
Roof Restorations: from a small repair job, repaint to full roof restoration, we can do it all. Our local business offers all roof restoration services across the Adelaide area.
Tile Roof Repairs Mawson Lakes: Broken or missing tiles can make your roof look worn-out and turn out to be an unpleasant surprise especially when rainy weather strikes. We offer high-quality roof tile repair and replacement services that you can count on.
Gutters and Downpipes: if you are looking for a local business that provides a full range of re guttering/retrofit services then contact Roof Doctors today. We offer a range of roof work options to suit specific job needs. Call us pronto to discuss your repair requirements.
Ridge Capping: for a fresh look and to prevent any leaks make sure you hire the right contractor who has vast experience with ridge capping work. Luckily, we have unrivalled experience spanning over 30 years in ridge capping work and can do an excellent job for your job needs.
Affordable High-Pressure Cleaning: we offer high-pressure tile cleaning that will leave your roof looking as good as new. Our roof technicians will take the time and care needed to wash the roof, gutters, and downpipes to give you the best result.
Roof Doctors does it all:
Roof Painting
Leaks & Repairs
High-Pressure Cleaning
Re bed & Repoint Ridge Capping
Licensed BLD 193200
Workmanship Guaranteed
SA Owned Operated
Quality Service: with 30 years of experience and unmatched knowledge in the roofing industry, you can rest assured knowing that Roof Doctors will always provide the best roof workmanship and expertise for a job well done. We do not compromise on the quality of our service by cutting corners or quick fixes.

Customer Satisfaction: our work is second to none and your satisfaction is our priority. Our roof experts utilise only the best quality products from leading industry suppliers to give you a final product that is superior quality, durable and stands the test of time.
Experience: we are a business that has built its strong reputation in Adelaide roof repairs by providing years of quality repairs and restorations. When you work with us you will experience only good old fashioned quality service. That's our promise.
Professional Roofing Experts: Roof Doctors prides itself on a high level of professional workmanship and customer service based around honesty, integrity, communication, and excellent workmanship. Work with us to see the difference!

Adelaide's Roofing Contractor: We cover all suburbs within the Adelaide metropolitan area. So, whether you are in the northern suburbs, eastern suburbs, southern suburbs or live in the south… we've got you covered!
If you want to upgrade and modernise or need any big or small roof repair work, do not delay, and get in touch with our professional roof technician today. Pick up that phone and call us on 0488 66 98 75 for the best roof restoration Mawson Lake service. We are happy to provide you with a free quote on our services or answer any questions you might have.