Local Roof Repair Service
LOCKLEYS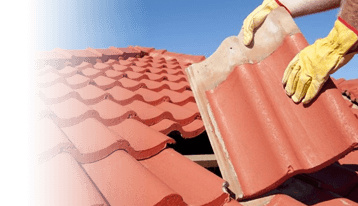 Lockleys Roof Restoration – The Professional Way
When you choose Roof Doctors for your Lockleys roof restoration or roof repair project, you are choosing peace of mind and excellent workmanship that lasts a long time. We are a reputable, well-known family-owned roofing company that has stood the test of time. Our family has been restoring roofs Adelaide wide for over 30 years and are known as the trusted professionals for all things related to roofs. We provide a solid warranty on materials used and we guarantee our workmanship, so you have complete satisfaction in the work carried out. If you choose to go ahead and utilize our services, not only will you have a great experience from start to finish, but you'll also have a roof that looks fantastic and will continue to delight you for many years to come.
Quick Roof Restoration Checklist:
Are your roof gutters and downpipes rusty or overflowing?
Are your roof tiles covered in dirt and green mossy stuff?
Are your ceilings stained or discoloured?
Do you have cracked roof tiles or disintegrating cement?
Do you have missing tiles from your tiled roof?
Does your roof look discoloured or faded?
Is there rust on your metal roof?
Is there any storm damage that you can detect on your roof?
We utilise the latest technologies and newest products to offer the most cost-effective and efficient solutions to any roofing problems. Our team comes fully equipped and uses high quality materials to complete your roofing project so you can relax knowing it will be done right the first time – guaranteed. As Adelaide's leading roofing business, we adhere to all industry guidelines and start a job keeping safety at the core of our work process. We listen to what you want and work with you from start to finish, using our industry knowledge to create a finished outcome that lasts you many years and one that we can all be proud of.
Cost-effective Lockleys Roofing Services
We cover all suburbs within the Adelaide metropolitan area. So, whether you are in the northern suburbs, eastern suburbs, southern suburbs or live in the south… we've got you covered! How can we help you? We offer the following roofing services to our clients:
Roof Repairs
Colorbond Roofing Restoration & Repairs
Metal Roof Restoration
Tiled Roof Restoration & Roofing Services
Roof Tiling
Roof Coatings
Roof Painting
Guttering
Roof Painting
Ridge Capping
Roof Leak Repair
Re-roofing
Our work is second to none and your satisfaction is our priority. Our roof experts utilise only the best quality products from leading industry suppliers to give you a final product that is superior quality, durable and stands the test of time.
For Durable Roofing Repairs Contact Roof Doctors
Operating for over three decades, our business has stood the test of time as we provide outstanding service, high-quality materials, and professional advice that our clients find greatly useful. Our services are tailor-made to suit your unique needs and requirements. We will always offer honest and practical advice to suit your repair requirements and budget. To know whether roof restoration, roof cleaning, roof painting or roof repairs are the right choice for your house, you can call the experts at Roof Doctors for a thorough inspection and professional advice.
Contact our friendly Lockleys roof repair team of experts today to arrange an instant on-site quote for all your roof requirements. If you have an urgent roofing matter, please call us on 0488 66 98 75 or fill out the online contact form so we can assist you quickly. We are happy to provide you with a free quote on our services or answer any questions you might have. We look forward to providing you with a quality roofing service soon!