Local Roof Repair Service
HILLCREST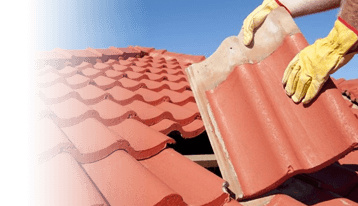 The Hillcrest Roof Leak Specialists – Get In Touch With Roof Doctors Today!
A leaking roof is highly inconvenient and can lead to other issues such as water pooling inside your house, moisture build-up, and water damage. We are the roofing experts in Adelaide and in our 30 years of experience we have health with different shapes and sizes of roof leaks. We know very well how frustrating a damaged roof can be for your home or office. Ignoring a leaking roof can become a bigger problem and leave your house damaged further. We highly recommend business owners and homeowners to not ignore their leaking roofs. If you see a sign of a roof leak Hillcrest, do to waste any time, and call a trusted roofing contractor to have the leak inspected, and make the necessary repairs before the leak leaves the house with further unnecessary damage. With years of experience in the roofing industry, Roof Doctors are the leaking roof repairs Adelaide specialists that you can rely on to get the job done and keep your home safe. With our comprehensive roof repair Hillcrest services, you have peace of mind knowing that you will receive premium roofing solutions that will stand the test of time. We love what we do and that reflects in our workmanship. We pride ourselves on being the No.1 leaking roof repairs Adelaide has to offer. Get in touch with Roof Doctors to organise a roof inspection and leak quote today!
Comprehensive Roofing Services Hillcrest Residents Trust
There are many reasons for roof leaks but whatever the cause, Roof Doctors have what it takes to fix the problem before it escalates to major damage and restore your leaking roof with precision. Our team of roofing contractors can efficiently tackle any roof repairs Adelaide jobs including:
Roof Leak Detection
Emergency Roof Leak Repair Adelaide
Waterproofing
Tile Replacement
Sheeting and Insulation Repair
Guttering and Downpipe Repair
Restoration work with precision on any part of the roof
Safe & Effective Replacement of damaged parts
Roof leak Repair work using the best products and materials on the market
5 Potential Signs of a Roof Leak
As we have seen in our over three decades of roofing experience, a leaking roof can cause serious damage to your home—leading to costly repairs. That's why it's important to spot potential issues early and get them fixed by a professional roofer Hillcrest right away. Watch for these tell-tale signs of a roof leak to minimise damage, repair costs, and rule out any potential health issues caused due to a leaking roof.
Water spots on your ceiling or walls
Missing shingles or tiles
Cracked, missing or damaged tiles
Missing, cracked or damaged roof sections
Water spots on your ceiling and walls
Water stains on your ceiling and walls
Wet roof decking
Mould on walls – interior and exterior
Dripping water
Emergency Roof Leaks Repairs Hillcrest – We Are Available 24×7 For Fast Roof Services
Roof Doctors is your Hillcrest roofing company with expertise in all types of roofing requirements. Some of the services we offer are repairs of leaks, re-roofing, tile roofing, slate roofing, metal roofing, pressure cleaning, tile repair and more. Committed to the trade and to our clients, we listen to your concerns before working on a customised roof repair solution and this puts us ahead of our competitors. We cater to all emergency roof repair Hillcrest, roof restoration and maintenance jobs. Regardless of its shape, height or make, our roofing Adelaide team will successfully accomplish any rooftop job with the right set of skills, knowledge, and trade tools. We are only a phone call away and available 24×7. If you have any questions, please do not hesitate to ask, and contact us on 0488 66 98 75 for a detailed discussion.