Local Roof Repair Service
HENLEY BEACH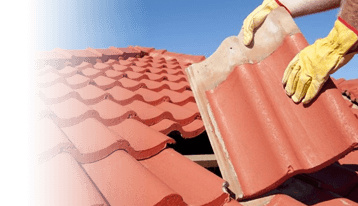 Look No Further For Quality Roof Repair Henley Beach
Roof Doctors is your roofing company in Henley Beach with expertise in all types of roofing requirements. Our technicians provide roof restorations, roof replacements and repairs anywhere in the Adelaide metropolitan area. We travel north, south, east, and west of the CBD to provide comprehensive roofing service to our clients. We only use premium quality products and material that carry a minimum 10-year manufacturer's warranty. If you want to get your roof and your property looking its absolute best, get in touch with Roof Doctors today!
Adelaide West Roof Repair Experts You Can Trust – Comprehensive Roofing Services Henley Beach
There are many reasons for roof leaks but whatever the cause, Roof Doctors have what it takes to fix the problem before it escalates to major damage and restore your leaking roof with precision. Our team of roofing contractors can efficiently tackle any roof repairs Henley Beach jobs including:
Roof Leak Detection
Emergency Roof Leak Repair
Waterproofing
Tile Replacement
Sheeting and Insulation Repair
Guttering and Downpipe Repair
Restoration work with precision on any part of the roof
Safe & Effective Replacement of damaged parts
Roof leak Repair work using the best products and materials on the market
5 Potential Signs of a Roof Leak Henley Beach Residents Must Look Out For
As we have seen in our over three decades of roofing experience, a leaking roof can cause serious damage to your home—leading to costly repairs. That's why it's important to spot potential issues early and get them fixed by a professional roofer Henley Beach right away. Watch for these tell-tale signs of a roof leak to minimise damage, repair costs, and rule out any potential health issues caused due to a leaking roof.
Water spots on your ceiling or walls
Missing shingles or tiles
Cracked, missing or damaged tiles
Missing, cracked or damaged roof sections
Water spots on your ceiling and walls
Water stains on your ceiling and walls
Wet roof decking
Mould on walls – interior and exterior
Dripping water
If you have any concern about your roof, then feel free to reach out to our team and we can organise an obligation free inspection to give you peace of mind.
Contact Roof Doctors For Affordable Roof Restoration Henley Beach
If you are looking to refurbish and restore your ageing Adelaide property then look no further. Roof Doctors is your go-to roof restoration business that can provide you with exactly what your home needs – high-quality, affordable roof restoration. We are the experts you can count on for all roof restoration work in Henley Beach as we have experience of over 30 years of working with both residential and commercial Adelaide properties. With our excellent workmanship and comprehensive range of services, we can help you keep your home or office looking better for longer. From roof cleaning and roof painting to detailed roof restoration, we can do it all with equal attention. If you are after tile paint, tile replacement, or simple cleaning then have a chat with Roof Doctors today and we will help find the best-suited roofing restoration solution for you.
Did you know that restoring your roof can significantly improve the curb appeal and the value of your property? Roof restoration also helps prevent expensive, avoidable roofing problems and saves you money in the long run. While getting a new roof can be an expensive option, on the other hand, a roof restoration job is an economically viable option if your structure is still in good condition. Roof restoration done by experts can breathe new life into your property without blowing the budget. Give us a call today to discuss your exact needs or to get your queries answered.