Local Roof Repair Service
GRANGE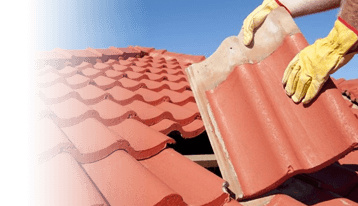 If It's Roof Related, We Have You Covered!
Contact Roof Doctors For Affordable & Efficient Roofing Services Grange
What makes Roof Doctors the best choice for your roofing Grange project? Roof Doctors is a professional, honest, and reliable roofing company that provides high-quality and competitively priced roof repairs. We understand that delivering roofing services is a highly customised job as each roof has its unique set of challenges. We are fully equipped with the best trade tools, experience, knowledge, and high-quality materials to identify, repair, and carry out roof restoration Grange in the best possible way. We work with you to identify the best solution for your roof repairs in the western suburbs and provide the most reliable and cost-effective roofing solution for you. Our roofers are all trained with one end goal in mind and that is to keep our ever-expanding client base across the Adelaide area happy and feeling proud of their roof restoration and repair work.
Excellent Roofing Repairs Are Just A Phone Call Away!
At Roof Doctors, we are committed to the trade and are proud of our proven track record of providing outstanding roof repairs Adelaide residents and businesses trust. Our roof repair experts have been servicing the Adelaide area and suburbs with several satisfied customers who can vouch for the quality and longevity of our workmanship. We guarantee high-quality customer service from start to finish. Our team of Glenelg roofers will take the hassle out of repairing your damaged roof.
Work with the Local Experts
Roof Doctors roofers recognise the significance of having a high-performing drainage and roofing and systems.
We take all roofing, repairs, painting, and gutter projects seriously.
With our significant experience and understanding of roofing restoration Grange, roof repairs Grange, roof maintenance and guttering installation, you can be sure we will give your roof a new lease of life and fresh clean look.
We are also proud of being able to offer customers an all-in-one service and provide customised solutions to suit unique roofing requirements.
Our roofing specialists can work across your entire roofing project – including restorations, leaks repairs, ridge capping, restorations, roof painting Grange, guttering, whatever it may be.
We love what we do and are passionate about helping each customer find their roofing solution and carrying it out with utmost dedication and excellent workmanship – that's what sets us apart from our competitors.
Painting and Restoring Grange Roofs for Over 30 Years
If you are planning to freshen up your roof and improve the overall appearance of your property with professional roof painting, then you have come to the right place! Roof Doctors team of professional Grange roofing contractors offer the most cost-effective roof painting services. It is a great alternative to roof replacements and restorations, and if your roof needs no other repair work, we can provide our roof painting service that will breathe in new life giving you a roof that's as good as new! If you have a tile roof or a metal roof, we can paint both.
Emergency Roof Leaks Repairs Grange – We Are Available 24×7 For Fast Roof Services
Roof Doctors is your Grange roofing company with expertise in all types of roofing requirements. Some of the services we offer are repairs of leaks, re-roofing, tile roofing,
slate roofing, metal roofing, pressure cleaning, tile repair and more. Committed to the trade and to our clients, we listen to your concerns before working on a customised roof repair solution and this puts us ahead of our competitors. We cater to all emergency roof repair Grange, roof restoration and maintenance jobs. Regardless of its shape, height or make,
our roofing Adelaide team will successfully accomplish any rooftop job with the right set of skills, knowledge, and trade tools. We are only a phone call away and available 24×7. If you have any questions, please do not hesitate to ask, and contact us on 0488 66 98 75 for a detailed discussion.