Local Roof Repair Service
GOODWOOD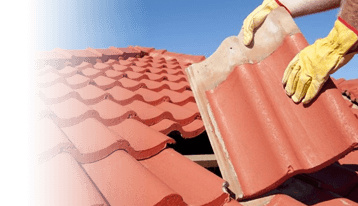 Goodwood Roofing Contractor Delivering Superb Workmanship
With over 30 years of experience in the Adelaide roofing industry, we are your trusted roofing contractor for any job big or small. You can count on us for professional advice, repair and roof restoration work that will stand the test of time. Goodwood residents and businesses use our top-rated services for we are the top roofing businesses in the area. We take pride in our excellent workmanship and have provided our services to many satisfied clients in the outer northern suburbs of Adelaide. With our proven track record of providing sound advice and high-quality professional roofing services, we can help you to identify your roofing options, find the best solution for your unique roof repair Goodwood and give you an appealing roof that lasts many, many years.
Our comprehensive roofing services we offer include:
Roof Restorations: from a small repair job, repaint to full roof restoration, we can do it all. Our local business offers all roof restoration services across the Adelaide area.
Tile Roof Repairs: Broken or missing tiles can make your roof look worn-out and turn out to be an unpleasant surprise especially when rainy weather strikes. We offer high-quality roof tile repair and replacement services that you can count on.
Gutters and Downpipes: if you are looking for a local business that provides a full range of re-guttering/retrofit services then contact Roof Doctors today. We offer a range of roof work options to suit specific job needs. Call us quickly to discuss your repair requirements.
Ridge Capping: for a fresh look and to prevent any leaks make sure you hire the right contractor who has vast experience with ridge capping work. Luckily, we have unrivalled experience spanning over 30 years in ridge capping work and can do an excellent job for your job needs.
Affordable High-Pressure Cleaning: we offer high-pressure tile cleaning that will leave your roof looking as good as new. Our roof technicians will take the time and care needed to wash the roof, gutters, and downpipes to give you the best result.
We provide a solid warranty on materials used and we guarantee our workmanship, so you have complete satisfaction in the work carried out. If you choose to go ahead and utilise our services, not only will you have a great experience from start to finish, but you'll also have a roof that looks fantastic and will continue to delight you for many years to come.
Quick Roof Restoration Goodwood Checklist:
Are your roof gutters and downpipes rusty or overflowing?
Are your roof tiles covered in dirt and green mossy stuff?
Are your ceilings stained or discoloured?
Do you have cracked roof tiles or disintegrating cement?
Do you have missing tiles from your tiled roof?
Does your roof look discoloured or faded?
Is there rust on your metal roof?
Is there any storm damage that you can detect on your roof?
We utilise the latest technologies and newest products to offer the most cost-effective and efficient solutions to any roofing problems. Our team comes fully equipped and uses high quality materials to complete your roofing project so you can relax knowing it will be done right the first time – guaranteed. As Adelaide's leading roofing business, we adhere to all industry guidelines and start a job keeping safety at the core of our work process. We listen to what you want and work with you from start to finish, using our industry knowledge to create a finished outcome that lasts you many years and one that we can all be proud of.
Pick up that phone and call us on 0488 66 98 75 for the best roof restoration Goodwood service. We are happy to provide you with a free quote on our services or answer any questions you might have.