Local Roof Repair Service
GOLDEN GROVE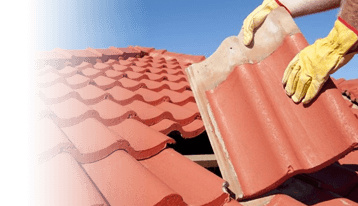 We Are The No.1 Roofing Contractors Eastern Suburbs – Call Roof Doctors For All Golden grove Roofing Needs
If you have been contemplating roof repairs, roof cleaning, ridge capping or roof restoration for your Golden grove home or office then do not waste another day. Talk about your eastern suburbs roof repair project or schedule an inspection with our roofing expert. If it's roof related, we have you covered.
Protect Your Home With Our Roofing Solutions
With more than 30 years of experience in roofing services, we have the skill set, knowledge, and industry-leading tools to offer the best roof maintenance Adelaide has to offer. Regular maintenance is highly recommended to extend the lifespan of a roof and prevent any significant damage and structural issues in the future. Our expert roofers Golden grove can provide excellent workmanship and high-quality services to keep your roof looking at its best while continuing to protect your home from all the elements, for years beyond its expected life span. With regular upkeep performed by a professional roofing company, you can rest assured knowing that you have the support of roof experts who can carry out regular inspections and repairs resulting in fewer roofing issues down the road.
Other Golden grove Roofing Services We Offer:
We offer the following roofing services to our customers:
Roof Restorations
Roof Repairs
Colorbond Roofing Restoration & Repairs
Metal Roof Restoration
Tiled Roof Restoration & Roofing Services
Roof Tiling
Roof Coatings
Roof Painting
Guttering
Roof Painting
Ridge Capping
Re-roofing Our work is second to none and your satisfaction is our priority. Our roof experts utilise only the best quality products from leading industry suppliers to give you a final product that is superior quality, durable and stands the test of time.
What Sets Us Apart from Other Roofing Businesses
Trust: Roof Doctors is the trusted Forestville roof repair business that numerous happy residents and businesses rely on for any roof work.
Quality: With more than 30 years' experience our workmanship and material warranty is exceptional in the industry. We take great pride in our work and that reflects in our work and service.
Customer Satisfaction: Knowing your roof has been accurately assessed and all work completed with quality materials and workmanship will give you the satisfaction that your roof will continue to look great and stay durable for many, many years.
Experience: we are a business that has built its strong reputation in Adelaide roof repairs by providing years of quality repairs and restorations. When you work with us you will experience only good old fashioned quality service. That's our promise.
No matter what time of day or night, if you have any roof related issues that need immediate attention, reach out to our team and we will make sure your roof is repaired and safety is restored at the earliest. We strive to give you peace of mind that we will be there when we are needed to help protect your home and your family.
Contact Golden grove Roofing Contractors Now
If you need our immediate assistance for any emergency roof repair work, then do not delay and call us on 0488 66 98 75 for 24×7 assistance. No matter what time of the day or night, we can be at your doorstep promptly to restore your roof's integrity and ensure you and your property are safe. Or if you want to upgrade and modernise or need any big or small roof repair work, do not delay, and get in touch with our professional roof technician today. Pick up that phone and call us today for the best roof restoration Golden grove service. We are happy to provide you with a free quote on our services or answer any questions you might have.