Local Roof Repair Service
FULLARTON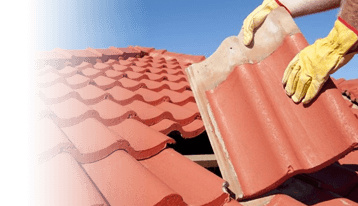 We Are the Professional Roof Restorations & Roof Repair Fullarton Experts
Roof Doctors offers quality, roof restorations and roof replacement services across the Adelaide metropolitan area and we are proud to be the trusted Fullarton roofing contractor for numerous homeowners in the area. Our technicians are highly skilled to dramatically improve the appearance of your roof, protect your property from damage caused by roof leaks, repair expertly to increase the life of your existing roof and add extra value to your property with our quality workmanship.
Our Comprehensive Fullarton Roof Services Include:
Gutter and downpipe repairs
Gutter and downpipe replacement
Gutter and downpipe Installation
Gutter cleaning
Roof leaks and troubleshooting repair work
Tile repairs
Tile replacement
Ridge cap repointing
High-pressure roof cleaning
Roof Replacements and Roof Restorations
Roof Painting
Re-roofing
Emergency Roof Repairs 24×7, 7 days a week
And any type of Roof Maintenance Fullarton work
Do not delay and call us on 0488 66 98 75 for 24×7 assistance. No matter what time of the day or night, we can be at your doorstep promptly to restore your roof's integrity and ensure you and your property are safe.
Fullarton Roof Restoration Specialists
Welcome to Roof Doctors, your local Fullarton roofing contractors. We are the no. 1 choice of numerous happy clients for high-quality, practical, and cost-effective roof repair and roof replacement jobs. As a certified and experienced South Australian roof repair and services company we have been painting, restoring, renovating, and replacing roofs for more than 3 decades. We are extremely passionate about our work and pride ourselves on being an honest, reliable, and trustworthy Adelaide roofing contractor. Our goal is to provide outstanding customer service and tailor-made roofing solutions that meet your exact requirements and expectations.
We go the extra mile to provide the best customer care and satisfaction.
We place special emphasis on being punctual, professional, tidy, and courteous.
Our team will always respect your time and treat your home and property with care.
We aim to provide outstanding customer service with quality workmanship that exceeds your expectations.
Our industry knowledge and experience are unparalleled providing you the best advice and high-quality finish.
We take care and time to assess your needs and give you an honest, professional, and fair quotation.
All work is carried out by fully qualified tradespeople who have the experience and knowledge to deliver great results.
We are available 24×7 for any emergency roof repair work, no matter what time of the day or night.
We guarantee your complete peace of mind as our service is fully insured – $20 million public insurance.
All our work is guaranteed, and we stand by our workmanship.
Over 30 years in the roofing industry, servicing all suburbs in Adelaide.
Get In Touch With Adelaide's Best Roofer
We love what we do and strive for complete customer satisfaction on all the projects we undertake. Our roof repair projects are practical, cost-effective, and last for years and years to come.
Roof Doctors technicians provide roof restorations, roof replacements and repairs anywhere in the Adelaide metropolitan area. We travel north, south, east, and west of the CBD to provide comprehensive roofing service to our clients.
Our technicians are highly skilled, certified, qualified, and experienced to provide exceptional workmanship by utilising the latest technologies and newest products. We only use premium quality products and material that carry a minimum 10-year manufacturer's warranty. So, pick up that phone and call us on 0488 66 98 75 or fill out the online contact form for affordable roof repair and we will get back to you quickly. We are happy to provide you with a free quote on our services or answer any questions you might have.