Local Roof Repair Service
FULHAM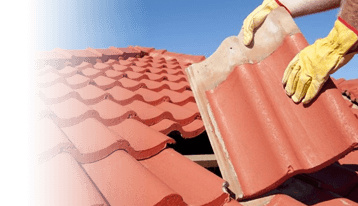 Roof Leak Repairs Fulham
Leaks can become a major problem if left unchecked, causing serious damage to the structure of your home. If you have noticed any signs of water leaks in your roofs or ceilings such as dripping water, water stains, mould or moisture contact our friendly team at Roof Doctors as soon as you can. Our professional Fulham roofers will give you a quick and complimentary inspection before quoting on the best resolution for your individual needs using our skills, experience, and modern techniques. By having a professional Fulham roofing contractor repair any minor leaks, you'll be able to safeguard your roof and property from costly roof restorations and replacements in the future.
Don't Worry About the Roof Repair Cost – We Offer Affordable Roofing Services
We offer the most reliable, practical, and cost-effective solutions for all roof repairs regardless they are metal roofs, Colorbond roofs, tiled roofs, and cement roofs. Before conducting any leak repairs, our team will accurately identify the source of the problem and share a detailed plan with you on how we plan to repair it. We will always find the root cause to ensure the issue will not reoccur. Our leaking roof repairs will maintain your roof and enable it to protect your property for years to come. With Roof Doctors you're in good hands – our workmanship is second to none.
Fulham Roof Maintenance with 100% Satisfaction Guarantee
Our dependable, professional, and fully insured roofers carry out the inspection and repairs giving you excellent outcomes for your requirements.
With our wealth of knowledge in roofing sets us apart from other similar businesses.
Roof Doctors are the Fulham roofers to help you with all your roof repair needs.
Our solid reputation in the industry is backed by our workmanship, material guarantees and our honest service as we provide satisfaction and peace of mind to each of our clients.
We'll have a team of insured, qualified, experienced roofers to get the roof repair done quickly and to the highest standards.
Our Adelaide roof repair team always takes great care to clean up after a job, so you are never left with anything to clean up.
Our Roof Maintenance Fulham service includes:

Roof inspection
Roof cleaning & high-pressure washing
Roof seal Adelaide
Roof repairs & replacements
Roof painting
Roofing Contractors Fulham
When it comes to adding long term value and structural safety to your home, one thing is for sure, your roof is the one major feature that should get some TLC and attention. often ignored, a roof is the key structure that holds your house together. You may have an ultra-modern home from the inside, however if your roof is covered in dirt, moss, lichen, broken tiles or discoloured, this not only affects the visual appeal of your property, but it can be the primary cause for roofing leak damage, mould build up, structural damage and more. Whether it is roof repair, roof restoration, roof cleaning or gutter maintenance, at Roof Doctors we are the roofing experts you call for any big or small project. We're focused on making sure that your roof repair project is completed with precision, excellent workmanship and ends on time and within budget. We work with various high-quality materials and best industry tools to ensure the durability of your roof. You can trust our Fulham roofing team to deliver superior results, whether it is a new roof or a shingle repair, we give our best to every big or small job.
If you want to upgrade and modernize or need any big or small roof repair work, do not wait any further, and get in touch with our professional roof technician today. Pick up that phone and call us on 0488 66 98 75 today for the best roof restoration Fulham service. We are happy to provide you with a free quote on our services or answer any questions you might have.