Local Roof Repair Service
FREWVILLE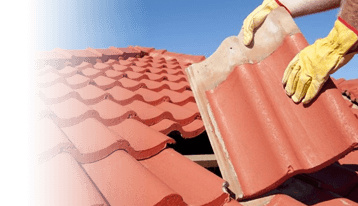 Let Us Work on Your Frewville Roof Restoration
When you choose Roof Doctors as your Frewville roofing contractor, you are choosing high-quality workmanship and peace of mind. We are a reputable, well-known company that has stood the test of time and our experienced technicians have worked on numerous roof repair projects, no matter how big or small. Roof Doctors has been restoring roofs for over 30 years and we simply love what we do.
As the trusted Adelaide roof repair business, we provide a warranty on our materials, and we guarantee our workmanship giving you the confidence that you have made the right decision in choosing us as your roof restoration contractors. When you work with us you not only have a great experience with our certified, qualified tradesmen who are highly skilled to deliver unmatched handiwork, but you'll also have a roof that is as good as new, durable, looks fantastic, and will continue to look great for many years to come. We offer:
Roof Restoration
Roof Painting
Leaks & Repairs
High-Pressure Cleaning
Re-bed & Repoint Ridge Capping
Licensed BLD 193200
SA Owned Operated
Choose Roof Doctors for Your Frewville Roof Restoration
We are your local Frewville roof specialists and are available to answer your questions, arrange an inspection and talk about the condition of your roof. Regardless of its shape, height or make, our roofing Adelaide team will successfully accomplish any rooftop job with the right set of skills, knowledge, and trade tools. We are only a phone call away and available 24×7. Get in touch today on 0488 66 98 75 for expert roof consultations. When you choose our services you get:
1. EXPERIENCE: with over 30 years of experience in the roofing industry, Roof Doctors has attained the trust of numerous homeowners and enviable reputation in the industry for providing high-quality workmanship with superior quality materials. Our knowledge and industry knowledge are unmatched, and our clients can be confident knowing they will receive the best result possible for any Frewville roof work, no matter how big or small.
2. PROFESSIONALISM: we love what we do and take great pride in our work and that reflects in the workmanship and service we provide. We work with the best, handpicked professionals who ensure all work is as per industry guidelines and meets your specific needs and requirements. Our tradesmen, suppliers and subcontractors are all dedicated to work seamlessly and deliver a high-quality standard of result for each project. All our employees are highly skilled in their area of expertise. This means that you can rest assured that you are being offered up-to-date, high-quality, durable, and affordable outcomes.
3. GUARANTEES: we guarantee your complete peace of mind as our service is fully insured – $20 million public insurance. All superior quality materials we use for your Frewville roof repair project come with a manufacturer's warranty, independent of our guarantee. Our workmanship complies with industry standards.
4. PRICE MATTERS: at Roof Doctors we understand that re-roofing or restoring your roof is an expensive project to undertake and we can work according to your budget. Therefore, our roof restoration cost is affordable without compromising on quality. We only use products made especially for the South Australian climate and ensure you get the outcome that exceeds your expectations.
Get In Touch With Adelaide's Best Roofer
We love what we do and strive for complete customer satisfaction on all the projects we undertake. Our roof repair projects are practical, cost-effective, and last for years and years to come.
Roof Doctors technicians provide roof restorations, roof replacements and repairs anywhere in the Adelaide metropolitan area. We travel north, south, east, and west of the CBD to provide comprehensive roofing service to our clients.
Our technicians are highly skilled, certified, qualified, and experienced to provide exceptional workmanship by utilising the latest technologies and newest products. We only use premium quality products and material that carry a minimum 10-year manufacturer's warranty. So, pick up that phone and call us on 0488 66 98 75 or fill out the online contact form for affordable roof repair and we will get back to you quickly. We are happy to provide you with a free quote on our services or answer any questions you might have.