Local Roof Repair Service
FORESTVILLE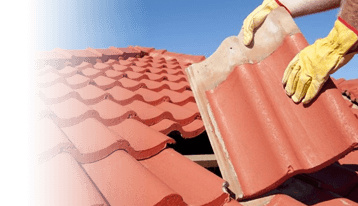 Your Local Roofer Forestville
When it comes to finding a dependable and honest roofing contractor to assist with your roof repairs or roof restoration in Forestville it is important to choose someone who is licensed and certified to carry out the work. It is also important to ensure they have full cover insurance and are honest in their work. As a certified and experienced South Australian roof repair and services company we have been painting, restoring, renovating, and replacing roofs for more than 3 decades.
We are extremely passionate about our work and pride ourselves on being an honest, reliable, and trustworthy Forestville roofing contractor. Our goal is to provide outstanding customer service and tailor-made roofing solutions that meet your exact requirements and expectations. We guarantee your complete peace of mind as our service is fully insured – $20 million public insurance.
Values of Trust & Honesty – You Can Count on Us for Superb Workmanship
Roof Doctors is built on a foundation of trust and respect, with the goal to provide tailor-made service to build lasting relationships with our clients. We are expert tradesmen and have worked on numerous roofing projects over the last three decades. We love what we do and strive for complete customer satisfaction on all the projects we undertake. Our technicians are highly skilled, certified, qualified, and experienced to provide exceptional workmanship by utilising the latest technologies and newest products. Our roof repair projects are practical, cost-effective, and last for years and years to come.
What Sets Us Apart from Other Roofing Businesses
Trust: Roof Doctors is the trusted Forestville roof repair business that numerous happy residents and businesses rely on for any roof work.
Quality: With more than 30 years' experience our workmanship and material warranty is exceptional in the industry. We take great pride in our work and that reflects in our work and service.
Customer Satisfaction: Knowing your roof has been accurately assessed and all work completed with quality materials and workmanship will give you the satisfaction that your roof will continue to look great and stay durable for many, many years.
Experience: we are a business that has built its strong reputation in Adelaide roof repairs by providing years of quality repairs and restorations. When you work with us you will experience only good old fashioned quality service. That's our promise.
Emergency Roof Repairs Forestville
As we all know emergencies strike at the most inconvenient time. We also know that severe weather, rains, and storms are always a risk to old and already compromised roofs. Roof Doctors offers a 24/7 emergency roof repair service for our clients anywhere across the Adelaide area. No matter what time of day or night, if you have any roof-related issues that need immediate attention, reach out to our team and we will make sure your roof is repaired and safety is restored at the earliest. We strive to give you peace of mind that we will be there when we are needed to help protect your home and your family.
If you have any concerns about your roof, then feel free to reach out to our team and we can organise an obligation free inspection to give you peace of mind.
Contact The No. 1 Southern Adelaide Roof Repair Team Today!
If you need our immediate assistance for any emergency roof repair work, then do not delay and call us on 0488 66 98 75 for 24×7 assistance. No matter what time of the day or night, we can be at your doorstep promptly to restore your roof's integrity and ensure you and your property are safe.