Local Roof Repair Service
FIRLE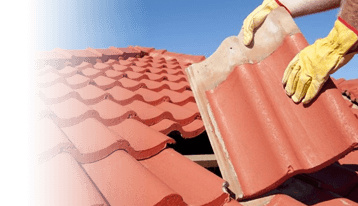 Look No Further than Roof Doctors for All Your Firle Roof Leak Repairs
Small leaks can lead to big problems, so it's essential for you to act now. Are you worried you might have a leaking roof requiring repairs? Warning signs you may have a leaking roof that needs immediate attention: 
Water dripping from the roof
Watermarks or water stains on the roof
Stains or spots on the roof or walls
Missing roof tiles
Sagging of the roof
If you have answered yes to any of these alarming signs, then it's time to call in a professional Firle roofing contractor for a comprehensive roof inspection. We cannot stress enough how important it is to fix roof leaks immediately. Do not delay as small leaks can turn into big problems costing you more time and money. To avoid an expensive repair bill to fix mould, rotting framing, damaged ceiling, and walls, do not ignore these signs and get your roof leak repaired by a trusted team at the earliest. Dedicated to Firle residents and businesses, Roof Doctors technicians are experienced in roof leak detection and can expertly identify the problem or future problem areas. Trust us to do a thorough job to secure the integrity of your roof. We find the right solution for your needs and your budget. Contact us today to discuss your roof inspection and repairs and arrange an on-site quote.
The Best Roofing Adelaide Residents Can Get!
Our Adelaide roofing business has been built on positive word of mouth from delighted customers. We have been in the roofing industry for more than three decades and it's our goal to ensure that our customers are happy with our service and workmanship. We are the trusted roof repair business that numerous happy residents and businesses rely on for any roof work. Reasons we have made a positive mark in the industry:
· Our service is personalised to each customer's special requirements, and we will take the time and care needed to assess your situation before we begin the repair work.
· Our business is based on the ethos of honesty, communication, integrity, and excellent workmanship.
· As Adelaide's leading roofing business, we adhere to all industry guidelines and start a job keeping safety at the core of our work process.
· Extensive knowledge, skill and professionalism are complemented by a friendly and caring service.
· We always aim to provide superior service, quality workmanship and a remarkable result at a competitive price.
· Roof Doctors technicians provide roof restorations, roof replacements and repairs anywhere in the Adelaide metropolitan area.
· We travel north, south, east, and west of the CBD to provide comprehensive roofing service to our clients.
· We only use premium quality products and material that carry a minimum 10-year manufacturer's warranty.
· We also guarantee our workmanship to give you complete peace of mind.
· Our team of Firle emergency roof repairs are fully qualified and insured to deliver high-calibre workmanship.
·        Our roofing contractors are certified to work at heights with safety, making us the ideal choice for all roof restorations, roof repair, roof replacement, gutter replacements, and all other roofing work.
· We utilise the latest technologies and newest products to offer the most cost-effective and efficient solutions to any roofing problems.
· Always offering prompt, friendly, and practical solutions to all roofing problems.
· Remember, we are the roof 'doctors', not just roofers. Roofing is second nature, it's what we do best!
Do not delay and call us on 0488 66 98 75 for 24×7 assistance. No matter what time of the day or night, we can be at your doorstep promptly to restore your roof's integrity and ensure you and your property are safe.