Local Roof Repair Service
FELIXSTOW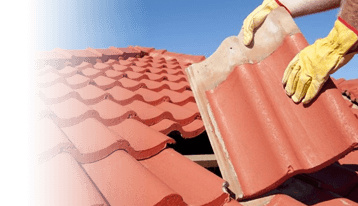 Painting and Restoring Adelaide Roofs for Over 30 Years
If you are planning to freshen up your roof and improve the overall appearance of your property with professional roof painting Felixstow, then you have come to the right place!
Roof Doctors team of professional Felixstow roofing contractors offer the most cost-effective roof painting services. It is a great alternative to roof replacements and restorations, and if your roof needs no other repair work, we can provide our roof painting service that will breathe in new life giving you a roof that's as good as new! If you have a tile roof or a metal roof, we can paint both. 
Our technicians provide roof restorations, roof replacements and repairs anywhere in the Adelaide metropolitan area. We travel north, south, east, and west of the CBD to provide comprehensive roofing service to our clients. We only use premium quality products and material that carry a minimum 10-year manufacturer's warranty. If you want to get your roof and your property looking its absolute best, get in touch with Roof Doctors today! 
Reasons to Choose Roof Doctors for Your Roof Restoration Felixstow Project
Customer Satisfaction: We go the extra mile to provide the best customer care and satisfaction.
Professional: We place special emphasis on being punctual, professional, tidy, and courteous.
Work with Care: Our team will always respect your time and treat your home and property with care it deserves.
Best Workmanship: We aim to provide outstanding customer service with quality workmanship that exceeds your expectations.
Industry Leaders: Our industry knowledge and experience are unparalleled providing you the best advice and high-quality finish.
Honest Work: We take care and time to assess your needs and give you an honest, professional, and fair quotation.
Qualified Team: All work is carried out by fully qualified tradespeople who have the experience and knowledge to deliver great results.
Available 24×7: We are available 24×7 for any emergency roof repair Felixstow work, no matter what time of the day or night.
Insured: We guarantee your complete peace of mind as our service is fully insured – $20 million public insurance.
Our Guarantee: All our work is guaranteed, and we stand by our workmanship.
Experienced: Over 30 years in the roofing industry, servicing all suburbs in Adelaide.
Your Tile and Metal Roof Leak Repair Felixstow Expert
As Adelaide's roofing specialists, we are highly skilled and experienced to work with tile and metal roofs across residential and commercial properties throughout the metro area. For any big or small roof repair work, replacement, or restoration project, you can count on us for an outcome that will exceed your expectations. By trusting your roof to our experts, you can rest assured that you will get a roof that's as good as new, durable and one that will continue to look stunning for years to come.
100% Customer Satisfaction Guaranteed!
Our highly skilled, fully certified team will work safely and efficiently to get your roof repaired as quickly as possible. Here at Roof Doctors our roofing experts always go above and beyond to ensure you are 100% satisfied with the workmanship and our service. As a family owned, local Felixstow roof repair business with over 30 years' experience, you can rely on our experts to take care of all your roofing needs. 
So, pick up that phone and call us on 0488 66 98 75 or fill out the online contact form for affordable roof repair and we will get back to you quickly. We are happy to provide you with a free quote on our services or answer any questions you might have.