Local Roof Repair Service
EVERARD PARK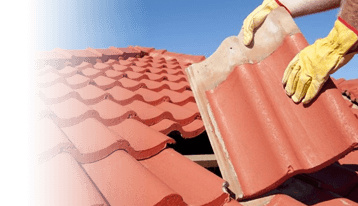 Painting and Restoring Everard Park Roofs for Over 30 Years
If you are planning to freshen up your roof and improve the overall appearance of your property with professional roof painting, then you have come to the right place! Roof Doctors team of professional Everard Park roofing contractors offer the most cost-effective roof painting services. It is a great alternative to roof replacements and restorations, and if your roof needs no other repair work, we can provide our roof painting service that will breathe in new life giving you a roof that's as good as new! If you have a tile roof or a metal roof, we can paint both.
Our technicians provide roof restorations, roof replacements and repairs anywhere in the Adelaide metropolitan area. We travel north, south, east, and west of the CBD to provide comprehensive roofing service to our clients. We only use premium quality products and materials that carry a minimum 10-year manufacturer's warranty. If you want to get your roof and your property looking its absolute best, get in touch with Roof Doctors today!
Why Choose Roof Doctors for Everard Park Roof Repair?
A Solid Reputation
Quality Workmanship & Premium Products
Professional & Trained Roofing Contractor
Customer Satisfaction Guarantee
Fully Insured. 20 Million Public Insurance
Up to 15 Years paint & ridge cap warranty
Over 30 Years' Experience Family Business
Workmanship & Materials Guaranteed
Servicing All Suburbs in Adelaide
Roof Restoration
Roof Painting
Leaks & Repairs
High-Pressure Roof Cleaning
Re-bed & Repoint Ridge Capping
Licensed BLD 193200
SA Owned Operated
Contact our friendly Everard Park roof repair team of experts today to arrange an instant on-site quote for all your roof requirements. If you have an urgent roofing matter, please call us on 0488 66 98 75 or fill out the online contact form so we can assist you quickly. We are happy to provide you with a free quote on our services or answer any questions you might have. We look forward to providing you with a quality roofing service soon!
Make the Right Decision – Choose the Best Roof Restoration Contractor!
You have come to the right place for your Everard Park roof repair and restoration project. At Roof Doctors we offer comprehensive roof restoration services to all of Adelaide and surrounding suburbs. Whether you have a cement tile roof, a terracotta roof, or a metal roof our highly skilled and licensed roofing contractors can repair, restore, paint, clean or install a new roof giving your home a new look and a durable roof that lasts for many, many years. Or if you need any expert assistance with your gutters and downpipes, look no further than Roof Doctors. We have years of experience repairing or replacing guttering to make sure your property is safe from any water damage. For any roofing project, no matter how big or small, we only use the highest quality materials from industry leading suppliers, which means we will deliver a quality result that will add value to your home while providing a superb finish that lasts for years to come.
Missing Tiles? Need To Get Damaged Roof Repaired? Looking For Professional Roofer Everard park? Call Roof Doctors!
Tiles can get misplaced, or metal roofs can get damaged for various reasons. The most common reason is severe weather and storms. If you notice that your roof is either leaking or making its way into the ceiling cavity, get in touch with our professional roof experts today. Our team of experts can come to your home and conduct a thorough roof repair inspection to find the cause of the problem and help you plan the best way to repair the issue. Roof repairs are conducted quickly in a cost-effective way. We have the right knowledge, tools, materials, and team to fix any roof repair issue with efficiency and expertise.
Do not delay and call us on 0488 66 98 75 for 24×7 assistance. No matter what time of the day or night, we can be at your doorstep promptly to restore your roof's integrity and ensure you and your property are safe.