Local Roof Repair Service
EVANDALE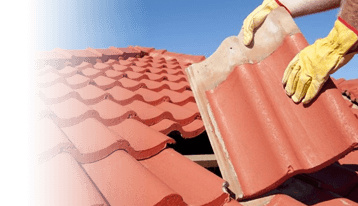 Roof Repair Evandale Experts – Comprehensive Roofing Services You Can Trust
There are many reasons for roof leaks but whatever the cause, Roof Doctors have what it takes to fix the problem before it escalates to major damage and restore your leaking roof with precision. Our team of roofing contractors can efficiently tackle any roof repairs Evandale jobs including:
Roof Leak Detection
Emergency Roof Leak Repair Adelaide
Waterproofing
Tile Replacement
Sheeting and Insulation Repair
Guttering and Downpipe Repair
Restoration work with precision on any part of the roof
Safe & Effective Replacement of damaged parts
Roof leak Repair work using the best products and materials on the market
Evandale Emergency Roof Leaks Repairs– We Are Available 24×7 For Fast Roof Services
If you have been contemplating roof repairs, roof cleaning, ridge capping or roof restoration for your home or office then do not waste another day. Talk about your roof repair eastern suburbs project or schedule an inspection with our roofing expert. If it's roof related, we have you covered. We cater to all emergency roof repair Adelaide, roof restoration Evandale and roof maintenance jobs. We are roof specialists and are available to answer your questions, arrange an inspection and talk about the condition of your residential or commercial roof. Regardless of its shape, height or make, our roofing Adelaide team will successfully accomplish any rooftop job with the right set of skills, knowledge, and trade tools. We only use premium quality products and material that carry a minimum 10-year manufacturer's warranty.
If you have any concern about your roof, then feel free to reach out to our team and we can organise an obligation free inspection to give you peace of mind. We are only a phone call away and available 24×7.
Comprehensive Roofing Services Evandale Residents Can Call Us For Include:
Roof Service and Maintenance: for longevity and good health every roof needs regular maintenance. No matter if you have a metal or tiled roof, discuss your roofing requirements with our team today and schedule an assessment to maintain optimum roof health. 
Roof Repairs: to ensure a quality repair that outlasts the rest of your roof contact our roofing contractor today. Timely repairs are often more cost-effective and save you money replacing the entire roof.
Roof Restoration: restoring your roof can be a practical, efficient, and cheaper alternative to replacing the entire roof. Discuss your roof project with our team as we specialise in both tile and metal roof replacement.
Roof & Gutters Cleaning: maintaining gutters is important to protect your house from water run-offs causing mould, termites, water damage, rotting and stains. For any gutter repair, replacement, installation, or maintenance service trust Roof Doctors to do an exceptional job.
Contact The No. 1 Roof Repair Eastern Adelaide Team Today!
If you need our immediate assistance for any emergency roof repair work, then do not delay and call us on 0488 66 98 75 for 24×7 assistance. No matter what time of the day or night, we can be at your doorstep promptly to restore your roof's integrity and ensure you and your property are safe. However, if you know your roof needs some attention but are not quite sure what the problem is, contact our team today for an honest roof assessment. Our roof repair expert will take the time and care to fully assess and give a genuine report on the condition of your roof. We will tell you what needs to be done and tell you how we can help.  So, pick up that phone and call us or fill out the online contact form for affordable roof repair and we will get back to you quickly. We are happy to provide you with a free quote on our services or answer any questions you might have.