Local Roof Repair Service
EASTWOOD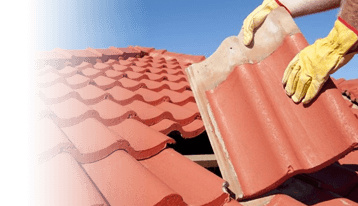 Look No Further than Roof Doctors for All Your Eastwood Roof Leak Repairs
Small leaks can lead to big problems, so it's essential for you to act now. Are you worried you might have a leaking roof requiring repairs? Warning signs you may have a leaking roof that needs immediate attention:
Water dripping from the roof
Watermarks or water stains on the roof
Stains or spots on the roof or walls
Missing roof tiles
Sagging of the roof
If you have answered yes to any of these alarming signs, then it's time to call in a professional Eastwood roofing contractor for a comprehensive roof inspection. We cannot stress enough how important it is to fix roof leaks immediately. Do not delay as small leaks can turn into big problems costing you more time and money. To avoid an expensive repair bill to fix mould, rotting framing, damaged ceiling, and walls, do not ignore these signs and get your roof leak repaired by a trusted team at the earliest. Dedicated to Eastwood residents and businesses, Roof Doctors technicians are experienced in roof leak detection and can expertly identify the problem or future problem areas. Trust us to do a thorough job to secure the integrity of your roof. We find the right solution for your needs and your budget. Contact us today to discuss your roof inspection and repairs and arrange an on-site quote.
Comprehensive Budget-Friendly Roofing Services Eastwood
Our comprehensive and extensive knowledge of leaking roof repairs, roof restoration Eastwood, and roof painting sets us apart from others in the business. We can find the best course of action for your roof types, including through inspections, high-quality repairs with the best parts and tools along with preventative measures and tips to avoid future roof damage. We pride ourselves on offering a personalised roofing service at competitive Adelaide prices, without cutting any corners or compromising on our service and workmanship quality.
Ridge-Cap Repointing Eastwood
Before we proceed with any roof work, we conduct a comprehensive assessment and give you an honest recommendation so that you are confident every step of the way. It is essential for you to know the extent of work required on your roof. Our roofing specialists have experience in all types of roof work and there is nothing about roofing that our team cannot expertly fix. With Roof Doctors, you are dealing with a quality roof ridging team that focuses on complete satisfaction and professional finish every time. Ridge-capping is our speciality, and we can professionally pressure clean and repoint your roof's ridge caps. If needed, we can re-bed the ridge caps to ensure there are no leaks due to broken or cracked ridge caps. Re-pointing and repairing ridge caps can help to secure them so they won't dislodge under severe weather conditions, eliminate leaks, and extend the life of your roof.
Get In Touch Today
Talk about your southern suburbs roof repair project or schedule an inspection with our roofing expert. If it's roof related, we have you covered. We cater to all emergency roof repair Adelaide, roof restoration and maintenance jobs. We are roof specialists and are available to answer your questions, arrange an inspection and talk about the condition of your Vale Park roof. Regardless of its shape, height or make, our roofing Adelaide team will successfully accomplish any rooftop job with the right set of skills, knowledge, and trade tools.
Pick up that phone and call us on 0488 66 98 75 or fill out the online contact form for affordable roof repair Eastwood and we will get back to you quickly. We are happy to provide you with a free quote on our services or answer any questions you might have.