Local Roof Repair Service
DAW PARK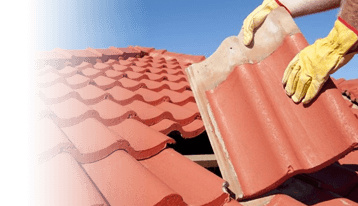 Adelaide's Most Preferred Roofing Services Daw Park Provided By Roof Doctors
Do you need a reliable, professional, and affordable roofer Daw Park? Look no further! Roof Doctors is your go-to roofing business specialising in various roof-related work from Roof Replacements and Roof Restoration Daw Park to Ridge Capping, Leak Repairs, Roof Painting, Pressure Cleaning, Tile Repairs, Roof Gutter Repairs, and any type of Roof Maintenance work across the Adelaide metropolitan area. Our roofers are all trained with one end goal in mind and that is to keep our ever-expanding client base across the Adelaide area happy and feeling proud of their roof restoration and repair work. Some of the reasons to choose our services: We are the leaders among roofing companies because:
We are committed to providing the best service.
We use only the best materials.
Expertise in all roofing solutions.
Fully insured. 20 million public insurance.
Up to 15 Years of paint & ridge cap warranty.
Over 30 years of experience, family business.
All work is guaranteed.
Servicing all suburbs in Adelaide.
No job is too big or small.
Our roofers only deliver the highest levels of service, safety, and quality.
There has yet to be a roofing issue we can't solve.
We provide an exceptionally reliable and professional service to suit any budget.
From small repairs to major heritage re-roofing work, we have you covered.
We offer a complete package from information and advice on products and finishes through to installation.
Emergency Roof Repairs Daw Park
As we all know emergencies strike at the most inconvenient time. We also know that severe weather, rains, and storms are always a risk to old and already compromised roofs. Roof Doctors offers a 24/7 emergency roof repair service for our clients anywhere across the Adelaide area. No matter what time of day or night, if you have any roof-related issues that need immediate attention, reach out to our team and we will make sure your roof is repaired and safety is restored at the earliest. We strive to give you peace of mind that we will be there when we are needed to help protect your home and your family.
Fast Roof Leak Repair Daw Park
At Roof Doctors, we understand the inconvenience of a leaking roof and the other troubles that come with it like mould growth, stains, water patches, water pooling, moisture build-up and extensive water damage to property. If you suspect a roof leak or have seen the tell-tale signs then do not delay and get in touch with a professional Daw Park roofer today! Roof leaks are not only frustrating, but they can soon escalate and damage your home and that is why we highly recommend getting it fixed ASAP! A roofing contractor can have a leak inspected and make the necessary repairs before the leak causes expensive damage that adds up and blows your budget. At Roof Doctors we fully know the importance of fixing a roof leak immediately, so get in touch with us to have it detected and repaired for you in no time.
Values of Trust & Honesty – You Can Count on Us for Superb Workmanship
Roof Doctors is built on a foundation of trust and respect, with the goal to provide tailor-made service to build lasting relationships with our clients. We are expert tradesmen and have worked on numerous roofing projects over the last three decades. We love what we do and strive for complete customer satisfaction on all the projects we undertake. Our technicians are highly skilled, certified, qualified, and experienced to provide exceptional workmanship by utilising the latest technologies and newest products. Our roof repair projects are practical, cost-effective, and last for years and years to come.
If you have any concerns about your roof, then feel free to reach out to our team and we can organise an obligation-free inspection to give you peace of mind.