Local Roof Repair Service
DAVOREN PARK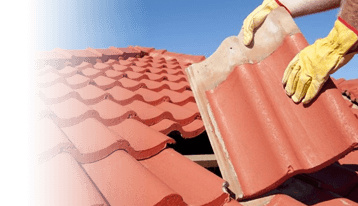 Your Committed Roofing Contractors Davoren Park
At Roof Doctors we are committed to providing a practical, affordable, well-functioning roofing solution to any big or small issue. We not only repair or restore your roof but also ensure that it also looks great. As one of the top roofing contractors Adelaide has, we have the skills and expertise to install, restore, and repair roofs. Our team of Davoren Park roofers have the vast experience and knowledge to provide high-quality residential and commercial roofing services at competitive prices. As roofing specialists, there is nothing we can't handle with precision and expertise.
We provide our roof repair Davoren Park services for tiles, cement, or metal roofs. Whether you have a heritage property or a modern design house, with Roof Doctors you're in good hands. Simply reach out to our professional team before a small leak, missing tiles or minor damage becomes a big issue. Our Davoren Park emergency roof repair services are available 24/7, 7 days a week. Our team of roof technicians are trained and certified to conduct a detailed assessment of your roof before presenting to you the best options for repairing your roof. Some of the most common roof repair services we offer include
Davoren Park Roof Restoration Done Right
Regardless of the material used in construction of your roof – metal, tile, slate or Colourbond, Roof Doctors can also provide a full roof restoration service that lasts a long, long time. We have all necessary cleaning and safety equipment to bring your drab roof back to its glory. We also offer roof painting services to restore your roof's longevity while adding visual appeal and value to your property. Whilst cleaning is a fast and practical way to freshen up a dull looking roof, nothing beats a freshly painted, sealed, and protected roof. Give it a try and see the difference for yourself!
Davoren Park Roofing Services We Offer:
We offer the following roofing services to our customers:
Roof Repairs
Colorbond Roofing Restoration & Repairs
Metal Roof Restoration
Tiled Roof Restoration & Roofing Services
Roof Tiling
Roof Coatings
Roof Painting
Guttering
Roof Painting
Ridge Capping
Roof Leak Repair
Re-roofing
Emergency Roof Repairs Davoren Park
As we all know emergencies strike at the most inconvenient time. We also know that severe weather, rains, and storms are always a risk to old and already compromised roofs. Roof Doctors offer a 24/7 emergency roof repair service for our clients anywhere across the Adelaide area. No matter what time of day or night, if you have any roof related issues that need immediate attention, reach out to our team and we will make sure your roof is repaired and safety is restored at the earliest. We strive to give you peace of mind that we will be there when we are needed to help protect your home and your family.
Values of Trust & Honesty – You Can Count on Us for Superb Workmanship
Roof Doctors is built on a foundation of trust and respect, with the goal to provide tailor-made service to build lasting relationships with our clients. We are master tradesmen and have worked on numerous roofing projects over the last three decades. We love what we do and strive for complete customer satisfaction on all the projects we undertake. Our technicians are highly skilled, certified, qualified, and experienced to provide exceptional workmanship by utilising the latest technologies and newest products. Our roof repair projects are practical, cost-effective, and last for years and years to come.
If you have any concern about your roof, then feel free to reach out to our team and we can organise an obligation free inspection to give you peace of mind.