Local Roof Repair Service
COLONEL LIGHT GARDENS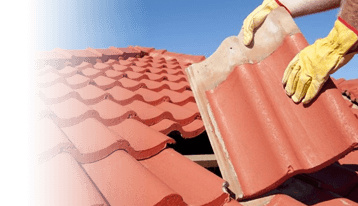 Roof Doctors: Your Affordable Colonel Light Gardens Roofer
Need an Adelaide southern suburbs roofer to repair or restore your roof?
Looking for a reliable Colonel Light Gardens roofing contractor to construct a new roof?
Need a thorough gutter cleaning and maintenance service?
Does your roof need high-pressure cleaning or a fresh coat of paint?
Missing tiles, small leaks and cracks on the roof that need a professional touch?
Have an emergency roof repair issue at 3:00 AM in the morning?
Roof Doctors is your 'one-stop shop for all things roofs. If you've got any roof-related issues and are on the lookout for a professional and reliable Colonel Light Gardens roofing contractor connect with us today. We keep your roof in top condition, every season. Our team of roof experts are experienced in roof restoration and repairs.
We Can Handle All Roof Types with Expertise
TILE ROOF REPAIRS: tiled roofs are a popular choice when it comes to roof coverings across Adelaide. Tile roofs look great as they come in a wide variety of colours and designs. If your tiled roof has missing sections, or there are broken tiles causing leaks and structural damage you need a roofing contractor immediately. Contact Roof Doctors for excellent workmanship and a repair job that lasts a long time.
METAL ROOF REPAIRS: All roofs are exposed to elements and deteriorate over time. Rust is the most common issue we are called in to repair metal roofs. The good news is, with the right equipment, knowledge and experience repairing a metal roof is achieved without any hassle and with minimal impact on your home and family. Roof Doctors can fix your metal roof expertly. Contact our professional technicians today.
GUTTER REPAIRS: Any roof and guttering system will degrade over time. If you have damaged, rusted or incorrectly installed gutters it is best to get the help of roof repair experts.
Comprehensive Roofing Services Colonel Light Gardens Residents Can Call Us For Include:
Roof Service and Maintenance: for longevity and good health every roof needs regular maintenance. No matter if you have a metal or tiled roof, discuss your roofing requirements with our team today and schedule an assessment to maintain optimum roof health.
Roof Repairs: to ensure a quality repair that outlasts the rest of your roof contact our roofing contractor today. Timely repairs are often more cost-effective and save you money replacing the entire roof.
Roof Restoration: restoring your roof can be a practical, efficient, and cheaper alternative to replacing the entire roof. Discuss your roof project with our team as we specialise in both tile and metal roof replacement.
Roof & Gutters Cleaning: maintaining gutters is important to protect your house from water run-offs causing mould, termites, water damage, rotting and stains. For any gutter repair, replacement, installation, or maintenance service trust Roof Doctors to do an exceptional job.
Roof Experts Colonel Light Gardens Are Just A Phone Call Away!
Roof restoration and roof repair is a meticulous process that would require the knowledge and skills of an expert. With Roof Doctors you are in good hands as we are the best at what we do. Contact our friendly Colonel Light Gardens roof repair team of experts today to arrange an instant on-site quote for all your roof requirements. If you have an urgent roofing matter, please call us on 0488 66 98 75 or fill out the online contact form so we can assist you quickly. We are happy to provide you with a free quote on our services or answer any questions you might have. We look forward to providing you with a quality roofing service soon!