Local Roof Repair Service
CLOVELLY PARK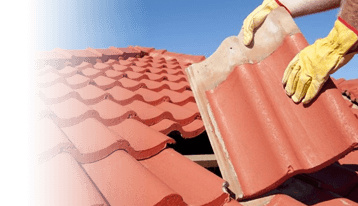 Best Roofer Clovelly Park
Are you looking for affordable roofing services in Clovelly Park? Do you need a reliable and honest roofer who can help with your roof restoration or roof repairs?
With over 30 years of experience in the roofing industry, Roof Doctors have attained the trust of numerous homeowners and an enviable reputation in the industry for providing high-quality workmanship with superior quality materials. We work with the best, handpicked professionals who ensure all work is as per industry guidelines and meets your specific needs and requirements. Our tradesmen, suppliers and subcontractors are all dedicated to working seamlessly and delivering a high-quality standard of results for each project. All superior quality materials we use for your Clovelly Park roof repair project come with a manufacturer's warranty, independent of our guarantee. Our workmanship complies with industry standards.
We Provide Second To None Workmanship
Our roofing services and workmanship is second to none and your satisfaction is our priority. Our roof experts utilise only the best quality products from leading industry suppliers to give you a final product that is superior quality, durable and stands the test of time. Other services we offer include:
Roof Tiling
Roof Coatings
Roof Painting
Guttering
Roof Painting
Ridge Capping
Roof Leak Repair
Re-roofing
The Core Values That Define Our Business
Our values are honest advice, quality work and high-quality materials. We want to ensure each client we work for is thrilled with their roof restoration and pleasant experience with Roof Doctors. With our comprehensive roof repair Clovelly Park services, you have peace of mind knowing that you will receive premium roofing solutions that will stand the test of time. We love what we do and that reflects in our workmanship. We pride ourselves on being the No.1 restoration and leaking roof repairs Adelaide has to offer. Get in touch with Roof Doctors to organise a roof inspection and a quote today!
You Can Count on Us for Superb Workmanship
Roof Doctors is built on a foundation of trust and respect, with the goal to provide tailor-made service to build lasting relationships with our clients. We are expert tradesmen and have worked on numerous roofing projects over the last three decades. We love what we do and strive for complete customer satisfaction on all the projects we undertake. Our technicians are highly skilled, certified, qualified, and experienced to provide exceptional workmanship by utilising the latest technologies and newest products. Our roof repair projects are practical, cost-effective, and last for years and years to come.
24/7 Emergency Roof Repairs Clovelly Park
As we all know emergencies strike at the most inconvenient time. We also know that severe weather, rains, and storms are always a risk to old and already compromised roofs. Roof Doctors offers a 24/7 emergency roof repair service for our clients anywhere across the Adelaide area. No matter what time of day or night, if you have any roof related issues that need immediate attention, reach out to our team and we will make sure your roof is repaired and safety is restored at the earliest. We strive to give you peace of mind that we will be there when we are needed to help protect your home and your family.
If it's roof related, we have you covered
We cater to all emergency roof repair Adelaide, roof restoration and maintenance jobs. We are roof specialists and are available to answer your questions, arrange an inspection and talk about the condition of your Clovelly Park roof. Regardless of its shape, height or make, our roofing Adelaide team will successfully accomplish any rooftop job with the right set of skills, knowledge, and trade tools. We are only a phone call away and available 24×7. Speak to us today on 0488 66 98 75 for expert roof consultation.