Local Roof Repair Service
CLAPHAM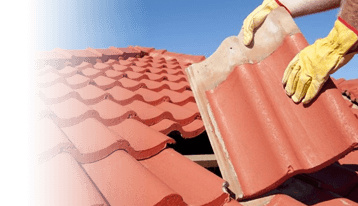 Clapham Roofing Contractor Trusted by Several Happy Clients
Roof Doctors is your local, family-owned business specialising in all things roofing. Our business is built on a foundation of trust and respect, with the goal to provide tailor-made service to build lasting relationships with our clients. We are expert tradesmen and have worked on numerous roofing projects over the last three decades. We love what we do and strive for complete customer satisfaction on all the projects we undertake. Our technicians are highly skilled, certified, qualified, and experienced to provide exceptional roofing workmanship by utilising the latest technologies and the newest products. Our roof repair projects are practical, cost-effective, and last for years and years to come.
If you have any concerns about your roof, then feel free to reach out to our team and we can organise an obligation-free inspection to give you peace of mind.
Cost-effective Clapham Roofing Services
We cover all suburbs within the Adelaide metropolitan area. So, whether you are in the northern suburbs, eastern suburbs, southern suburbs or live in the south… we've got you covered! How can we help you? We offer the following roofing services to our clients:
Roof Restorations Clapham
Roof Repairs
Colorbond Roofing Restoration & Repairs
Metal Roof Restoration
Tiled Roof Restoration & Roofing Services
Roof Tiling
Roof Coatings
Roof Painting Clapham
Guttering
Ridge Capping
Roof Leak Repair
Re-roofing
Our work is second to none and your satisfaction is our priority. Our roof experts utilise only the best quality products from leading industry suppliers to give you a final product that is superior quality, durable and stands the test of time.
5 Potential Signs of a Roof Leak Homeowners Must Look Out For
As we have seen in our over three decades of roofing experience, a leaking roof can cause serious damage to your home—leading to costly repairs. That's why it's important to spot potential issues early and get them fixed by a professional roofer Clapham right away. Watch for these tell-tale signs of a roof leak to minimise damage, and repair costs, and rule out any potential health issues caused due to a leaking roof.
Water spots on your ceiling or walls
Missing shingles or tiles
Cracked, missing or damaged tiles
Missing, cracked or damaged roof sections
Water spots on your ceiling and walls
Water stains on your ceiling and walls
Wet roof decking
Mould on walls – interior and exterior
Dripping water
For Durable Roofing Repairs Clapham, Contact Roof Doctors Today
Operating for over three decades, our business has stood the test of time as we provide outstanding service, high-quality materials, and professional advice that our clients find useful. Our services are tailor-made to suit your unique needs and requirements. We will always offer honest and practical advice to suit your repair requirements and budget. To know whether roof restoration, roof cleaning, roof painting or roof repairs are the right choice for your house, you can call the experts at Roof Doctors for a thorough inspection and professional advice.
No-obligation Quote For Your Roofing Repairs
Contact our friendly Clapham roof repair team of experts today to arrange an instant on-site quote for all your roof requirements. If you have an urgent roofing matter, please call us on 0488 66 98 75 or fill out the online contact form so we can assist you quickly. We are happy to provide you with a free quote on our services or answer any questions you might have. We look forward to providing you with a quality roofing service soon!
So, pick up that phone and call us or fill out the online contact form for affordable roof repair and we will get back to you quickly. We are happy to provide you with a free quote on our services or answer any questions you might have.