Local Roof Repair Service
CAMDEN PARK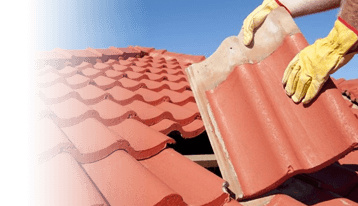 Count On Roof Doctors For All Things Roof Repairs – Your Reliable Roofing Contractor Camden Park
Roof Doctors is your roofing company in Camden Park with expertise in all types of roofing requirements. Some of the services we offer are repairs of leaks, re-roofing, tile roofing, slate roofing, metal roofing, pressure cleaning, tile repair and more. Committed to the trade and to our clients, we listen to your concerns before working on a customised roof repair solution and this puts us ahead of our competitors.
Affordable Roofing Services Camden Park
Roof Doctors is a professional, honest, and reliable roofing company that provides high-quality and competitively-priced roof repairs. We understand that delivering roofing services is a highly customised job as each roof has its unique set of challenges. We are fully equipped with the best trade tools, experience, knowledge, and high-quality materials to identify, repair, and carry out roof restoration in the best possible way. We cater to all emergency roof repair Adelaide, roof restoration and maintenance jobs. Regardless of its shape, height or make, our roofing Adelaide team will successfully accomplish any rooftop job with the right set of skills, knowledge, and trade tools.
Our Values:
Customer Satisfaction: our work is second to none and your satisfaction is our priority. Our roof experts utilise only the best quality products from leading industry suppliers to give you a final product that is superior quality, durable and stands the test of time.
Experience: we are a business that has built its strong reputation in Camden Park roof repairs by providing years of quality repairs and restorations. When you work with us you will experience only good old fashioned quality service. That's our promise.
Professional Roofing Experts: Roof Doctors prides itself on a high level of professional workmanship and customer service based around honesty, integrity, communication, and excellent workmanship. Work with us to see the difference!
Adelaide's Roofing Contractor: We cover all suburbs within the Adelaide metropolitan area. So, whether you are in the northern suburbs, eastern suburbs, southern suburbs or live in the south… we've got you covered!
If you have any concern about your roof, then feel free to reach out to our team and we can organise an obligation free inspection to give you peace of mind.
Our Core Services
With 30 years of experience and unmatched knowledge in the roofing industry, you can rest assured knowing that Roof Doctors will always provide the best roof workmanship and expertise for a job well done. We do not compromise on the quality of our service by cutting corners or quick fixes. We offer:
Roof Painting
Leaks & Repairs
High-Pressure Cleaning
Re bed & Repoint Ridge Capping
Licensed BLD 193200
Workmanship Guaranteed
SA Owned Operated
Contact Camden Park Affordable Roof Repair Team Today!
If you need our immediate assistance for any emergency roof repair work, then do not delay and call us on 0488 66 98 75 for 24×7 assistance. No matter what time of the day or night, we can be at your doorstep promptly to restore your roof's integrity and ensure you and your property are safe. However, if you know your roof needs some attention but are not quite sure what the problem is, contact our team today for an honest roof assessment. Our roof repair expert will take the time and care to fully assess and give a genuine report on the condition of your roof. We will tell you what needs to be done and tell you how we can help.
So, pick up that phone and call us or fill out the online contact form for affordable roof repair and we will get back to you quickly. We are happy to provide you with a free quote on our services or answer any questions you might have.