Local Roof Repair Service
BROOKLYN PARK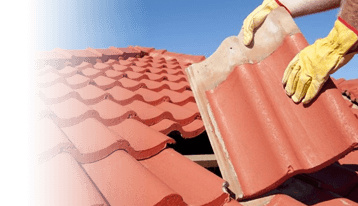 Make the Right Decision – Choose the Best Roof Restoration Contractor!
You have come to the right place for your Brooklyn Park roof repair and restoration project. At Roof Doctors we offer comprehensive roof restoration services to all of Adelaide and surrounding suburbs. Whether you have a cement tile roof, a terracotta roof, or a metal roof our highly skilled and licensed roofing contractors can repair, restore, paint, clean or install a new roof giving your home a new look and a durable roof that lasts for many, many years. Or if you need any expert assistance with your gutters and downpipes, look no further than Roof Doctors. We have years of experience repairing or replacing guttering to make sure your property is safe from any water damage. For any roofing project, no matter how big or small, we only use the highest quality materials from industry leading suppliers, which means we will deliver a quality result that will add value to your home while providing a superb finish that lasts for years to come.
Our Affordable Roofing Services Adelaide Residents Count On
We offer the following roofing services to our customers:
Roof Restorations
Colorbond Roofing Restoration & Repairs
Metal Roof Restoration
Tiled Roof Restoration & Roofing Services
Roof Tiling
Roof Coatings
Roof Painting
Guttering
Roof Painting
Ridge Capping
Roof Leak Repair
Re-roofing
Our work is second to none and your satisfaction is our priority. Our roof experts utilise only the best quality products from leading industry suppliers to give you a final product that is superior quality, durable and stands the test of time. Our technicians provide roof restorations, roof replacements and repairs anywhere in the Adelaide metropolitan area. We travel north, south, east, and west of the CBD to provide comprehensive high-quality roofing repairs. We only use premium quality products and material that carry a minimum 10-year manufacturer's warranty. If you want to get your roof and your property looking its absolute best, get in touch with Roof Doctors today!
Painting and Restoring Adelaide Roofs for Over 30 Years
If you are planning to freshen up your roof and improve the overall appearance of your property with professional roof painting Brooklyn Park, then you have come to the right place! Roof Doctors team of professional roofing contractors offer the most cost-effective roof painting services. It is a great alternative to roof replacements and restorations, and if your roof needs no other repair work, we can provide our roof painting service that will breathe in new life giving you a roof that's as good as new! If you have a tile roof or a metal roof, we can paint both.
Safety Comes First: Our aim is to serve the community using the most qualified, professional, safe, and uncompromising workmanship available. We work with dedication and integrity and strive to be your trusted roofing contractor Brooklyn Park for any big or small roof work. We understand your roofing project needs and your safety concerns. Our experienced team is certified to work at heights and uses the best industry tools and equipment to maximise safety and efficiency, making us the ideal choice for all Brooklyn Park roof restorations, roof repair, roof replacement, gutter replacements, and any other roofing work.
We are committed to providing the most comprehensive roof repairs, roof restoration and roof leaking roof repairs Brooklyn Park. Our roofing contractors are only a phone call away and available 24×7. If you have any questions, please do not hesitate to ask, and contact us on 0488 66 98 75 for a detailed discussion.