Local Roof Repair Service
BOWDEN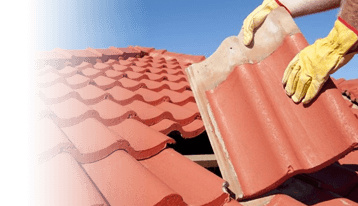 Reasons to Choose Roof Doctors for Your Roof Restoration Bowden Project
Customer Satisfaction: We go the extra mile to provide the best customer care and satisfaction.
Professional: We place special emphasis on being punctual, professional, tidy, and courteous.
Work with Care: Our team will always respect your time and treat your home and property with care it deserves.
Best Workmanship: We aim to provide outstanding customer service with quality workmanship that exceeds your expectations.
Industry Leaders: Our industry knowledge and experience are unparalleled providing you the best advice and high-quality finish.
Honest Work: We take care and time to assess your needs and give you an honest, professional, and fair quotation.
Qualified Team: All work is carried out by fully qualified tradespeople who have the experience and knowledge to deliver great results.
Available 24×7: We are available 24×7 for any emergency roof repair Felixstow work, no matter what time of the day or night.
Insured: We guarantee your complete peace of mind as our service is fully insured – $20 million public insurance.
Our Guarantee: All our work is guaranteed, and we stand by our workmanship.
Experienced: Over 30 years in the roofing industry, servicing all suburbs in Adelaide.
5 Potential Signs of a Roof Leak
As we have seen in our over three decades of roofing experience, a leaking roof can cause serious damage to your home—leading to costly repairs. That's why it's important to spot potential issues early and get them fixed by a professional roofer Bowden right away. Watch for these tell-tale signs of a roof leak to minimise damage, repair costs, and rule out any potential health issues caused due to a leaking roof.
Water spots on your ceiling or walls
Missing shingles or tiles
Cracked, missing or damaged tiles
Missing, cracked or damaged roof sections
Water spots on your ceiling and walls
Water stains on your ceiling and walls
Wet roof decking
Mould on walls – interior and exterior
Dripping water
Roof Maintenance Bowden & Leaking Roof Repairs Done With 100% Satisfaction Guarantee
With more than 30 years of experience in roofing services, we have the skill set, knowledge, and industry-leading tools to offer the best roof maintenance Adelaide has to offer. Regular maintenance is highly recommended to extend the lifespan of a roof and prevent any significant damage and structural issues in the future. Our expert roofers Bowden can provide excellent workmanship and high-quality services to keep your roof looking at its best while continuing to protect your home from all the elements, for years beyond its expected life span. With regular upkeep performed by a professional roofing company, you can rest assured knowing that you have the support of roof experts who can carry out regular inspections and repairs resulting in fewer roofing issues down the road.
Emergency Roof Leaks Repairs Bowden – We Are Available 24×7 For Fast Roof Services
Roof Doctors is your Bowden roofing company with expertise in all types of roofing requirements. Some of the services we offer are repairs of leaks, re-roofing, tile roofing, slate roofing, metal roofing, pressure cleaning, tile repair and more. Committed to the trade and to our clients, we listen to your concerns before working on a customised roof repair solution and this puts us ahead of our competitors. We cater to all emergency roof repair Bowden, roof restoration and maintenance jobs. Regardless of its shape, height or make, our roofing Adelaide team will successfully accomplish any rooftop job with the right set of skills, knowledge, and trade tools. We are only a phone call away and available 24×7. If you have any questions, please do not hesitate to ask, and contact us on 0488 66 98 75 for a detailed discussion.