Local Roof Repair Service
BEDFORD PARK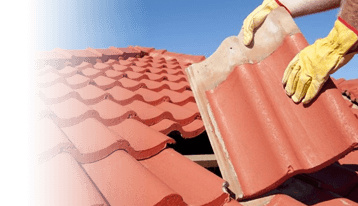 Roof Doctors: Your Affordable Southern Suburbs & Bedford Park Roofer
Need an Adelaide roofer to repair or restore your roof?
Looking for a reliable Bedford Park roofing contractor to construct a new roof?
Need a thorough gutter cleaning and maintenance service?
Does your roof need high-pressure cleaning or a fresh coat of paint?
Missing tiles, small leaks and cracks on the roof that need a professional touch?
Have an emergency roof repair issue at 3:00 AM in the morning?
Roof Doctors is your 'one stop shop' for all things roofs. If you've got any roof related issues and are on the lookout for a professional and reliable Bedford Park roofing contractor connect with us today. We keep your roof in top condition, every season. Our team of roof experts are experienced in roof restoration and repairs.
Exceptional Workmanship & High-Quality Materials Only
We go the extra mile to ensure you receive only the best personalised service and exceptional workmanship that you love. No matter how big or small the issue, business, or residential roof restoration, minor or major roof repair, small or big leak, metal roof or tiled roof, our roof specialists are always prompt and thorough with our comprehensive assessments and completion of work.
Some of the reasons that our clients come to us for roof repairs include:
WATER LEAKS: this is the most common and obvious sign that your roof needs repair. Regardless of the size of the leak, the potential for significant damage is extremely high. Contact a roofing contractor immediately. If you have a roof leak but are not able to locate it or find the cause, then the team at Roof Doctors are here to help. We have helped numerous homeowners with their roof repairs in Adelaide.
MISSING ROOF TILE OR ROOF METAL DAMAGE: tiles can get misplaced, or metal roofs can get damaged for various reasons. The most common reason is severe weather and storms. If you notice that your roof is either leaking or making its way into the ceiling cavity, get in touch with our professional roof experts today. Our team of experts can come to your home and conduct a thorough roof repair inspection to find the cause of the problem and help you plan the best way to repair the issue. Roof repairs are generally conducted quickly in a cost-effective way. We have the right knowledge, tools, materials, and team to fix any roof repair issue with efficiency and expertise.
Other Bedford Park Roofing Services We Offer:
We offer the following roofing services to our customers:
Roof Restorations
Roof Repairs
Colorbond Roofing Restoration & Repairs
Metal Roof Restoration
Tiled Roof Restoration & Roofing Services
Roof Tiling
Roof Coatings
Roof Painting
Guttering
Roof Painting
Ridge Capping
Re-roofing
Our work is second to none and your satisfaction is our priority. Our roof experts utilise only the best quality products from leading industry suppliers to give you a final product that is superior quality, durable and stands the test of time.
Contact Bedford Park Roofing Contractors Now
If you need our immediate assistance for any emergency roof repair work, then do not delay and call us on 0488 66 98 75 for 24×7 assistance. No matter what time of the day or night, we can be at your doorstep promptly to restore your roof's integrity and ensure you and your property are safe. Or if you want to upgrade and modernise or need any big or small roof repair work, do not delay, and get in touch with our professional roof technician today. Pick up that phone and call us today for the best roof restoration Bedford Park service. We are happy to provide you with a free quote on our services or answer any questions you might have.