Local Roof Repair Service
ASCOT PARK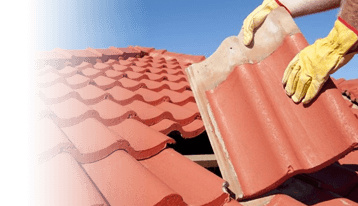 Need High Pressure Roof Cleaning Ascot Park? Count On Roof Doctors!
Over the years dirt build-up can make your roof look tired and worn-out. If you want to refresh the look of your home and give your old, tiled roof a new lease of life, especially if you live near a busy road, then roof cleaning is for you. Particularly on terracotta tiled roofs we see a lot of build-up of dirt and moss which can benefit from high-pressure cleaning done by expert Ascot Park roofing contractors. As your local roof restoration Ascot Park business, we have worked on several stained and dusty roofs to bring them back to their original health and looks with professional roof cleaning service. Our team of expert Roof Doctors will carefully assess the condition of your roof, its shape and the materials used in its construction before going ahead with a thorough high-pressure cleaning. If you are considering getting your roof painted it is advisable to get roof cleaning done prior to the paint job. If the paint is applied to a roof that has dirt then you're inviting peeling, cracking, and flaking paint issues soon. Give your roof a good clean for the paint to adhere properly.
We are experienced and highly skilled in applying the suitable cleaning method in a proper way, using the right angle to apply the high-pressure jet of water to the sheets and roof slats, which allows us to efficiently get rid of dust, moss, algae, lichen, and other impurities, leaving behind a clean roof. Not all roofs can be cleaned through this high-pressure method. Discuss your requirements with our friendly Ascot Park roof repair team and we will give you honest advice on the best-suited cleaning method for your roof.
Ascot Park Roofing Services We Offer Include:
Roof Restorations Ascot Park: from a small repair job, and repaint to full roof restoration, we can do it all. Our local business offers all roof restoration services across the Adelaide area.
Tile Roof Repairs Ascot Park: Broken or missing tiles can make your roof look worn-out and turn out to be an unpleasant surprise especially when rainy weather strikes. We offer high-quality roof tile repair and replacement services that you can count on. 
Gutters and Downpipes: if you are looking for a local business that provides a full range of re-guttering/retrofit services then contact Roof Doctors today. We offer a range of roof work options to suit specific job needs. Call us quickly to discuss your repair requirements.
Ridge Capping: for a fresh look and to prevent any leaks make sure you hire the right contractor who has vast experience with ridge capping work. Luckily, we have unrivalled experience spanning over 30 years in ridge capping work and can do an excellent job for your job needs.
Affordable High-Pressure Cleaning: we offer high-pressure tile cleaning that will leave your roof looking as good as new. Our roof technicians will take the time and care needed to wash the roof, gutters, and downpipes to give you the best result.
Do Not Attempt DIY Roof Repairs!
As experts in the roofing industry, we highly recommend choosing your Ascot Park roofing contractors very carefully. There are different businesses out there offering cheap and quick roof repair services and their poor workmanship reflects their qualification and lack of experience. Unregistered, unqualified contractors can cause more harm than good. Always select a reputed, experienced, qualified, and licensed roofing contractor to provide you with professional repair, replacement or restoration services that stand the test of time. Homeowners must not attempt to repair the roof themselves (DIY) as it usually ends up costing more time and money to rectify the mess and damage. If you want your roof to look great for years to come, we recommend that you choose the best Ascot Park roof experts. Do not go for the cheap fix and make sure you choose a reputable roof repair with a proven track record.
We are only a phone call away and available 24×7. If you have any questions, please do not hesitate to ask, and contact us on 0488 66 98 75 for a detailed discussion.