Local Roof Repair Service
ANGLE PARK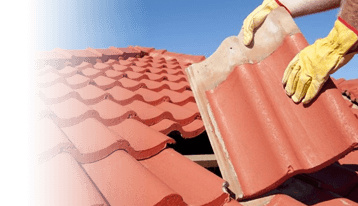 Count On Roof Doctors For Reliable And Affordable Roof Repairs Angle Park
Do you need a reliable, professional, and affordable roofer Angle Park? Look no further! Roof Doctors is your go-to roofing business specialising in various roof-related work from Roof Replacements and Roof Restoration Angle Park to Ridge Capping, Leak Repairs, Roof Painting, Pressure Cleaning, Tile Repairs, Roof Gutter Repairs, and any type of Roof Maintenance work across the Adelaide metropolitan area.
Our roofers are all trained with one end goal in mind and that is to keep our ever-expanding client base across the Adelaide area happy and feeling proud of their roof restoration and repair work. Some of the reasons to choose our services:
We are a professional, honest, and reliable roofing company that provides high-quality and competitively priced roof repairs to Angle Park residents and businesses.
With more than 30 years of experience, Roof Doctors is the trusted choice for roof repairs, and roof restoration in the northern suburbs of Adelaide.
Hire our professional roofing services Angle Park for a fuss-free roofing experience
We are committed to excellent workmanship and high-quality services so that you can spend less time worrying about the roof repair work and leave it to our roofing experts.
We take pride in our service excellence and provide workmanship that stands the test of time.
We can repair or replace any leaking or damaged roof efficiently.
We offer 24×7 emergency roof repairs Angle Park service and can be at your doorstep promptly to repair damaged roofs.
Our roofers Angle Park can provide quotes and inspections to help you make the right decision for your roof repairs or roof restoration project.
We work closely with our clients so we can find the most reliable and cost-effective solution for their unique requirements.
Whether you're looking for residential or commercial roof work, our roofing team dedicated to Angle Park is equipped to handle the job.
With more than 30 years of experience across a wide range of projects and a workmanship guarantee, you can be sure that your roofing project is in safe hands with Roof Doctors.
Our job is done when we witness our clients enjoying their homes and are glad they chose Roof Doctors to help them get their house roofs in the best condition possible.
Excellent Roofing Repairs Are Just A Phone Call Away!
At Roof Doctors, we are committed to the trade and are proud of our proven track record of providing outstanding roof repairs Adelaide residents and businesses trust. Our roof repair experts have been servicing the Adelaide area and suburbs with several satisfied customers who can vouch for the quality and longevity of our workmanship. We guarantee high-quality customer service from start to finish. Our team of Angle Park roofers will take the hassle out of repairing your damaged roof.
Contact Roof Doctors Today For Best Roofing Solutions
If you have been contemplating roof repairs, roof cleaning, ridge capping or roof restoration for your Angle Park home then do not waste another day. Talk about your northern suburbs roof repair project or schedule an inspection with our roofing expert. If it's roof related, we have you covered. We cater to all emergency roof repair Adelaide, roof restoration and maintenance jobs. We are roof specialists and are available to answer your questions, arrange an inspection and talk about the condition of your Angle Park roof. Regardless of its shape, height or make, our roofing Adelaide team will successfully accomplish any rooftop job with the right set of skills, knowledge, and trade tools. We are only a phone call away and available 24×7. Speak to us today on 0488 66 98 75 for expert roof consultation Angle Park.