Local Roof Repair Service
ANDREWS FARM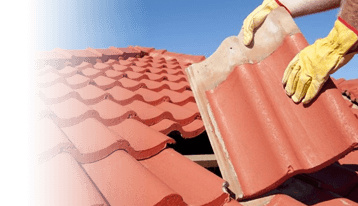 Why Choose Roof Doctors for Andrews Farm Roof Repair?
A Solid Reputation
Quality Workmanship & Premium Products
Professional & Trained Roofing Contractor
Customer Satisfaction Guarantee
Fully Insured. 20 Million Public Insurance
Up to 15 Years paint & ridge cap warranty
Over 30 Years' Experience Family Business
Workmanship & Materials Guaranteed
Servicing All Suburbs in Adelaide
Roof Restoration
Roof Painting
Leaks & Repairs
High-Pressure Roof Cleaning
Re-bed & Repoint Ridge Capping
Licensed BLD 193200
SA Owned Operated
Make the Right Decision – Choose the Best Roof Restoration Contractor!
You have come to the right place for your Andrews Farm roof repair and restoration project. At Roof Doctors we offer comprehensive roof restoration services to all of Adelaide and surrounding suburbs. Whether you have a cement tile roof, a terracotta roof, or a metal roof our highly skilled and licensed roofing contractors can repair, restore, paint, clean or install a new roof giving your home a new look and a durable roof that lasts for many, many years. Or if you need any expert assistance with your gutters and downpipes, look no further than Roof Doctors. We have years of experience repairing or replacing guttering to make sure your property is safe from any water damage. For any roofing project, no matter how big or small, we only use the highest quality materials from industry leading suppliers, which means we will deliver a quality result that will add value to your home while providing a superb finish that lasts for years to come.

Freshen Up Your Tired Roof with High-Quality Roof Painting Andrews Farm
Roof painting is an efficient way to freshen up your existing roof. If you are considering updating your home, whether it's a heritage home or modern design, a fresh coat of roof paint (new colour or a coat of existing paint) can do wonders to your home's visual appeal and value. Getting a new paint coat by an experienced roof painter can brighten up your home's exterior and add to the longevity of your roof. For a superb finish and lasting results always have an expert roofing contractor work on your roof. Roof painting is much more than just buying a tin of paint and coating up your existing roof. Let trusted professionals from Roof Doctors take care of your roof work and it is our job to ensure your roof is in tip-top shape! We guarantee you will be delighted with the result, and you have our workmanship warranty, which means complete peace of mind. 
Affordable Roof Repair Andrews Farm
With 30 years of experience, we know how to get your metal or tile roof looking as good as new again. Our guarantee:
We go the extra mile to provide the best customer care and satisfaction.
Our industry knowledge and experience are unparalleled providing you the best advice and high-quality finish.
 We take care and time to assess your needs and give you an honest, professional, and fair quotation.
All work is carried out by fully qualified tradespeople who have the experience and knowledge to deliver great results.
We are available 24×7 for any emergency roof repair work, no matter what time of the day or night.
Contact our friendly Andrews Farm roof repair team of experts today to arrange an instant on-site quote for all your roof requirements. If you have an urgent roofing matter, please call us on 0488 66 98 75 or fill out the online contact form so we can assist you quickly.  We are happy to provide you with a free quote on our services or answer any questions you might have. We look forward to providing you with a quality roofing service soon!